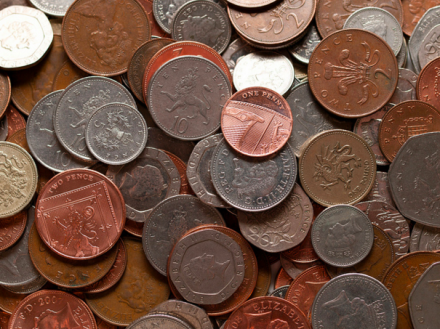 Amid the torrent of fudged statistics and poorly-disguised u-turns in the recent Autumn Statement, the Chancellor snuck in a devastating attack on the Labour Party's funding.
This was the proposed 19% cut in "Short Money": the state-backed grant given to all opposition parties to assist them in carrying out parliamentary business, and the similar reduction in Policy Development Grants (PDGs), allocated to help parties in developing policies to include in manifestos for local, national, and European elections.
The Autumn Statement claims the proposed cut will help reduce the cost of politics to the UK taxpayer, but we should call this what it is- a brazen raid of opposition party funds, and an attempt to hamstring Labour as an effective check on the government.
Labour has been allocated £5.77 million in Short Money for 2015/16. On the basis of these figures, Osborne's cut would reduce the grant by over £1.1 million per year, or £5.5 million over a five-year parliament.
Let's put those figures in context.
Since 2010, Labour has accrued £137,912,000 in total donations, of which 28% – £39.99 million – came from the public purse in the form of Short Money, Cranborne Money (the grant available to Lords of opposition parties) and PDGs. On average, Labour has booked £1.74 million in public funds per quarter over this time frame, meaning Osborne's cut will cost Labour the equivalent of roughly two-thirds of a quarter's public income each and every year.
In contrast, between 2005 and 2010, when the Conservatives were eligible for Short Money, public funds made up 21% of their total donations. It goes without saying private donations to the party were also significantly greater than those recorded by Labour. The pain to the Tories as a result of Osborne's cut will be much less keenly felt.
The reduction to PDGs will also hit Labour hard. The party has received £2.64 million in total from these grants since 2010. If Osborne's cut had been in place over this timeframe at the hypothetical level of 19%, as hinted at in the statement, Labour would have lost a shade over £500,000 of this money. Again, the Tories will be insulated from the effects of this cut. In the 2012-13 round of allocations, the Conservatives actually underspent their grant by 13%.
It gets worse. The Autumn Statement makes plain these new allocations will be frozen in cash terms for the rest of the parliament, instead of being uprated in line with retail price index inflation. If the freeze were introduced immediately, it would mean the Labour Party missing out on approximately £138,000 of additional Short Money for 2016/17, if 2015 RPI replicates the 2.4% registered in 2014.
State funding of opposition parties is a contentious, but vital, part of our democracy. And make no mistake, the lost money does not mean Labour will have less to spend on glossy campaign leaflets or election broadcasts- the use of Short Money and PDGs for these purposes is strictly prohibited.
Of the £455,193 claimed in PDGs by Labour in 2012-13 68% went directly on salaries and other direct costs of staff working on policy development. If Labour cannot make up the coming shortfall through increased private donations, it will have to make savings- including, potentially, pay cuts and redundancies to hard-working party staffers.
Cutting public funding to opposition parties is the act of a triumphant government showing no mercy to its vanquished foes. By proposing the cut, Osborne, despite his ridiculing of Mao's Little Red Book, is cleaving closely to one of the Chairman's lesser quoted aphorisms: "The first law of war is to preserve ourselves and destroy the enemy."
More from LabourList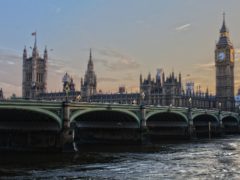 Daily email
By a hefty majority of 41 – thanks to few Labour rebels, 17 Tories defying the whip in…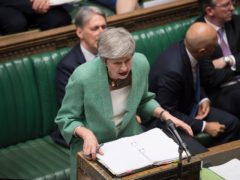 Comment
In five years' time, how will left-wing internationalists judge Theresa May's premiership? The outgoing Prime Minister's record is…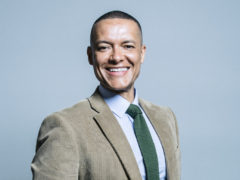 Comment
I had the pleasure of spending Monday evening at the Love Socialism Rebuild Britain Transform Europe meeting in…