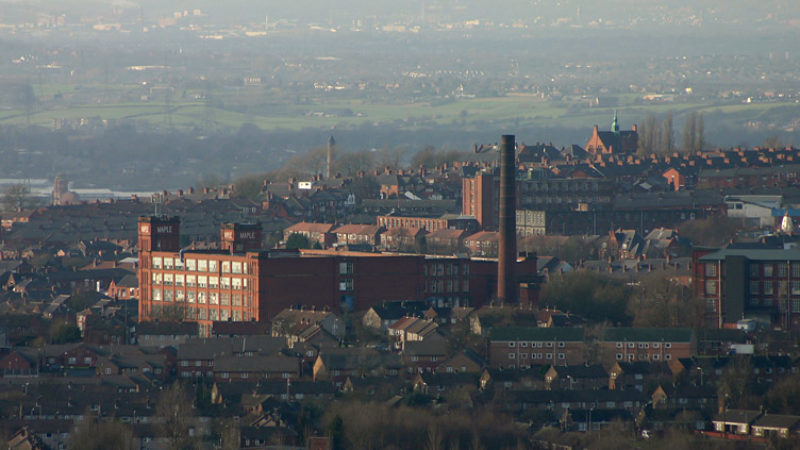 By Polly Billington and Andrew Pakes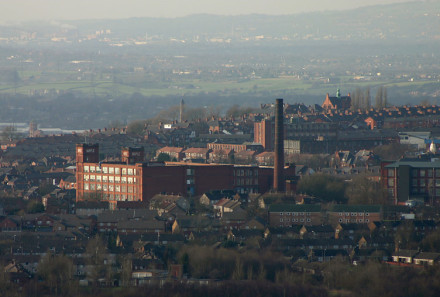 Jim McMahon will be a great MP. He was a great candidate. And as candidates ourselves we can spot his talent a mile off. We can also tell the difference between his campaign in a by-election and our experiences at the General Election. His success is a reason to feel good because Labour will have a great MP. It doesn't however mean that we are on track to win back the voters of Milton Keynes or Thurrock where we fought our contests in May.
This isn't just about the fact that Labour is really good at getting out its vote in safe seats like Oldham, as the New Statesman's analysis indicates we were. It is, and the result on Thursday is a testament to the hard work of the campaigners as well as Jim's strength as a candidate.
But we should not let ourselves become victims of our own expectation management. Because door-knockers came away worried when talking to voters, the anxiety transmitted itself to the rest of the Party and predictions of a tight race with UKIP abounded. That this didn't happen shouldn't be met with relief and complacency. It should be met with a clear hard look at the facts, and a recognition this doesn't indicate any upswell of support among the people we might have previously relied on, let alone people we need to win back.
It looks like Oldham residents of Pakistani and Bangladeshi heritage reliably came out for Labour. The reality is currently they have nowhere else to go. UKIP are sometimes covertly and sometimes overtly prejudiced against their presence here, with no acknowledgement of their contribution to our country. White working class voters might not have switched in the numbers feared, but they preferred the sofa to the polling booth. That level of alienation is not something the Labour Party can ignore.
Significantly neither group went to the Tories either, and their third place is bad for the party of government, as acknowledged by Paul Goodman on Conservative Home. But we cannot assume that will always be the case.
In areas that have traditional communities and growth areas, like Milton Keynes, significant numbers of ethnic minority voters are up for grabs. The pace of growth in Milton Keynes is leading to a rapidly diversifying population that is less tied to old political allegiances. Younger generations, families settling outside London in the commuter belt and changing attitudes are creating a more fluid politics.  Despite our best efforts, many Hindu voters that make up a significant electorate in the newer areas of Milton Keynes went Tory in the General Election as our policies did not talk to them and their hopes. The children of traditional Labour supporting Pakistani and Bangladeshi voters in the city wanted answers on what we would do for them – and rightly so. The same story emerges for other BME groups. Taking them for granted is electorally lethal as well as morally wrong.
Equally we cannot be happy that many white working class voters stayed at home last week. It is hardly a ringing endorsement of our strategy. They might not have switched to UKIP in Oldham, but in Thurrock, those who stayed away in 2010 switched to UKIP in 2015, and it looks like it could be hard to win them back. The reality is that in marginal seats with a greater propensity to switch no-one should be considered "our" voters anymore. The highly ambitious and industrious West African population in Thurrock didn't unanimously vote Labour like they might have done in earlier elections. The Tories have lost their toxicity for entrepreneurial and ambitious families whose beginnings may have been in Lagos or Accra but whose future lies here.
Ed Balls can tell you how a safe seat can become a marginal one, and can become a loss. Working in all seats as if they are marginal will be a more successful strategy than treating marginal seats like safe ones. Britain is changing around us. Understanding that is essential to building the kind of coalition of ambition for a fairer country that is Labour's mission.
A coalition cannot be built by appealing to sectional interests. It can only be built by understanding what we have in common: employees, entrepreneurs, parents and pensioners of all ethnic backgrounds have similar ambitions and hopes for the future, one built on security and opportunity. The Tories kept losing elections when they didn't understand modern Britain. Labour is at high risk of doing the same.  
Polly Billington was PPC for Thurrock Andrew Pakes was PPC for Milton Keynes South. 
More from LabourList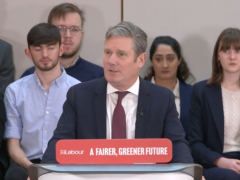 Comment
Below is the full text of the speech delivered by Labour leader Keir Starmer at the launch of…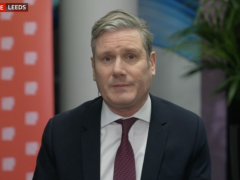 Video
Keir Starmer has said that NHS workers find the claims made by Matt Hancock in an excerpt of…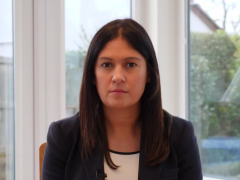 News
Lisa Nandy has described the House of Lords as "unelected and unaccountable to the public" and argued that…