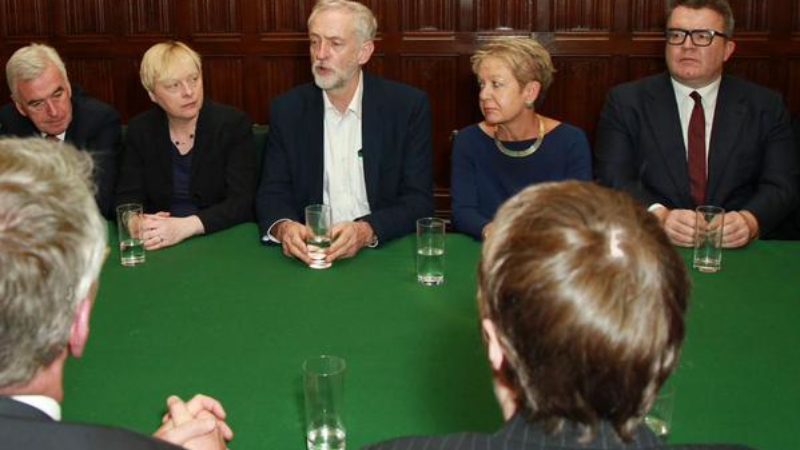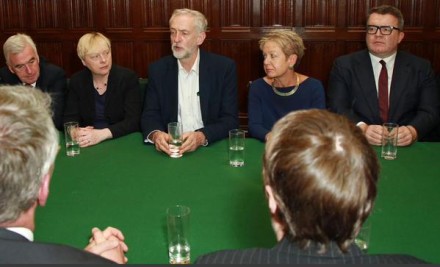 With the Oldham West by-election victory and the natural hiatus of the Christmas break Jeremy Corbyn had the perfect opportunity to draw a line under the chaos, infighting and run of gaffes that had characterised the weeks leading up to the Syria vote.
Labour desperately needs a period of calm, of binding of wounds, of mending of fences, even if just to enable us to concentrate until May on fighting vital and difficult elections for Scottish Parliament, Welsh Assembly, London Mayor and defending 1200 council seats, rather than to waste energy on internal divisions.
Corbyn's own leadership needs a period of consolidation where he can build alliances with the soft left and centre of the party and with the large number of MPs and members who are just instinctively loyal to whoever is leader. He needs time to focus on setting out his policy stall to the public rather than refighting the battles of the summer's leadership campaign.
Instead, the capacity of sectarian operatives around him to start unnecessary fights within the party has yet again been exhibited.
Someone chose to brief two Sunday newspapers about an imminent reshuffle and named Hilary Benn, Angela Eagle, Maria Eagle, Michael Dugher and Rosie Winterton as likely to be sacked, hinting this was somehow punishment for divisions over the Syria vote.
Maybe this is what is actually planned. Or maybe this is a crass piece of expectation management, naming more victims than there actually will be, and hinting at a big promotion for Diane Abbott (who I sure would admit herself is something of a polarising figure among colleagues), so that an eventual lower key reshuffle will be greeted with a sigh of relief. Or maybe it is a crude piece of bullying – threatening shadow ministers with the sack to get them into line.
In any of these cases it is reprehensible and divisive at a time when Labour is crying out for unity and the people we are supposed to represent are suffering because we are so busy fighting each other that we are failing to provide an effective opposition to the Tories and their cuts.
Sacking these shadow ministers would be wrong on many levels.
Wrong because none of them has done anything that could be defined as "disloyal", their main crime seems to have been to have debated the Syria issue at Shadow Cabinet, when it is the function of the Shadow Cabinet to debate and set the PLP's policy on contentious issues, then to have voted with their consciences once the Shadow Cabinet had determined it would be an un-whipped free vote. As Chief Whip, Rosie Winterton didn't even vote, she abstained because that is the convention for the holder of her post in such circumstances.
Wrong because loyalty cuts both ways and to sack these shadow ministers after just three months would be fundamentally disloyal given that they are people who agreed to serve in order to help make Jeremy's leadership work, at a time when many others chose to return to the backbenches.
Wrong because these are five of Labour's most effective and experienced front bench operators, at a time when the overall talent pool is much reduced due to senior figures losing their seats in May or choosing not to serve in September, and the talent pool of partisan Corbyn supporting MPs is barely into double figures.
Wrong because it will further alienate and cause conflict with the PLP and the 49% of full members who did not vote for Corbyn if five of the MPs most popular and trusted with their colleagues are axed.
Wrong because it would represent a further narrowing of the ideological base of the party leadership if people are sacked who sit solidly in the centre of the party, or in the cases of the Eagles, on the Soft Left. If you can't manage to work with Angela Eagle, an icon of the Soft Left who was actually endorsed for Deputy Leader by the same Bennite Campaign for Labour Party Democracy that endorsed Jeremy, who can you work with?
Wrong because Hilary Benn and Maria Eagle provide the public with some modicum of reassurance that Labour is still in a robust and credible place on foreign policy and defence issues like Trident. This is Corbyn's weakest point, with an opinion poll yesterday showing 71% of the public do not trust him to safeguard national security. Unless he has people holding the Foreign and Defence portfolios who can offset this image, he will never get a hearing for his economic message about anti-austerity.
Unity begins at the top. Corbyn needs to rein in the sectarian fools doing this kind of briefing, drop plans for a reshuffle and instead repair relations and build a united team with his current Shadow Cabinet, and focus on the immediate tasks of effectively opposing the Tories in Parliament and fighting the May elections, not on fulfilling Hard Left fantasies about smashing and remaking the Labour Party in their image.
More from LabourList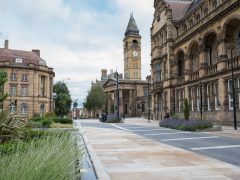 News
Conservative voters in a 'Red Wall' seat that Labour is hoping to win back have voiced their concerns…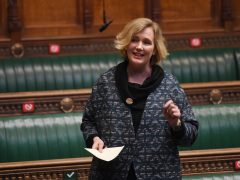 Comment
Parliament is yet again struggling with a toxic mix of privilege and patronage. To change that we want…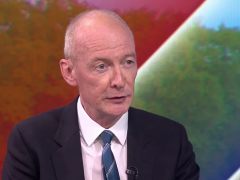 News
Sophy Ridge on Sunday Shadow Chief Secretary to the Treasury Pat McFadden told viewers that it was wrong…