Great Britain is a country of enormous potential. British workers, innovators and entrepreneurs lead the world – from fashion and film production, to the automotive and pharmaceutical industries, or new digital and environmental technologies.
We should welcome and celebrate our deepening interdependency with India, China and other emerging economies as well as the US and Europe, not only because of the improvement this can bring about in the lives of their citizens, but also because of the new opportunities it offers British businesses and employees.
But as the past few months have reminded us, global economic integration also brings risk and uncertainty. Last week George Osborne was keen to focus our minds on the latest external threats to his much-delayed deficit reduction plan. But he should be attending to the widening imbalances in our own economy that both leave us more exposed to global shocks and slowdowns, and less able to hold our own in fast-developing world markets.
At least five interrelated imbalances can be identified in the Chancellor's own growth model – between borrowing and saving, importing and exporting, finance and manufacturing, north and south, and rich and poor.
First, whether or not we are becoming too reliant on aggregate household borrowing, for many families debt is set to be a growing problem, while we fail to shift our relatively low savings rate.
Second, the government's failure to help businesses take full advantage of growing global trade means export performance is not living up to Cameron and Osborne's promises – leaving our current account position more vulnerable to fluctuating returns on overseas investments.
This in turn is related to the fact that our manufacturing sector has been in recession for much of the past year – and concern that growth remains so dependent on financial services that the Government feels the need to water down regulation and supervision of our banking system.
Fourth, this failure to deliver sectoral rebalancing means that geographical disparities are set to widen as regional growth rates diverge again.
Finally, running through and reinforced by all these imbalances, ever-widening inequalities of income, wealth and opportunity that, as well as scarring our society, prevent our country from fulfilling its full economic potential.
Underlying all these distortions and divisions is the poor productivity performance we have seen across large sectors of the UK economy under Osborne's stewardship, leaving too many workers and businesses stuck in uncompetitive or low-value-added activities.
None of it means another crash is inevitable in the next five years. But Osborne's failure to build the more balanced, broader based, better paying economy Britain needs will become more and more apparent between now and 2020.
That gives us in the Labour Party an opportunity to make the case that the Tories aren't doing what's needed to secure our long-term economic prosperity – letting down Britain's businesses, working families, and a generation of young people hoping to make their way over the decades ahead.
But we know we in the Labour Party face our own challenges. We have to face up to the fact that we failed to win the last general election because we failed to persuade enough voters that we could be trusted with the British economy.
Most clearly, we didn't do enough to demonstrate that we understood that dealing with the deficit and controlling public spending are the precondition of effective progressive government.
Many of our policies to reform the economy – from restructuring the banks to freezing energy prices – were individually popular. But in the absence of a stronger message about how we would help good businesses grow and succeed, they added up to an impression felt by many small business owners, and private sector workers, that we just weren't on their side.
I will always remember the explanation of one small businesswoman after the poll, reported by our brilliant Cardiff North candidate Mari Williams. "I voted Tory with gritted teeth, as I think many did. I take no pleasure in their success", she said. But she just didn't feel Labour was focused on the problems faced by businesses that were "the engine that makes the jobs and pays the taxes that make public services fundable."
So we in we have a huge job of work to do to convince Britain's businesses, and the people who work in them, not just that the Tories are a problem, but that Labour are the solution. But I am optimistic that if we listen to their concerns and build those relationships we can develop a vision and a policy agenda that can overcome their doubts and excite their enthusiasm.
I've spent much of the past month working with local businesspeople, community volunteers and council staff in my Leeds constituency to begin to repair the damage done by the heavy rain and floods we saw over the Christmas break.
In waterlogged shops and business premises along the Kirkstall road you can see the costs of Osborne's complacency, negligence, and blinkered belief that for the private sector to prosper, you need only to shrink the state and get government out of the way.
It shows that even the smallest businesses see the need for collective solutions and active government – not only to secure necessary investment in flood defences and other infrastructure, but also intervening to get insurance markets working so that SMEs can access fair and affordable coverage.
And it's by government getting involved and doing what it takes to ensure businesses and the people who work in them in places like Leeds West can fulfil their potential and prosper that we will build the better balanced, more inclusive, more productive and more sustainable economy we need.
That's a Labour argument, and a Labour agenda. And it's one I believe we can win.
Rachel Reeves is Labour MP for Leeds West and a member of the Treasury Select Committee.
More from LabourList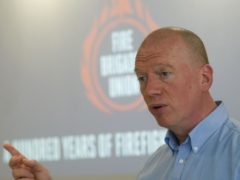 News
The Fire Brigades Union has called on the TUC to lead a "mass movement of non-compliance" with the…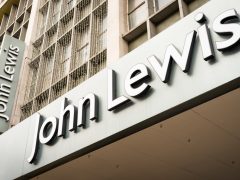 Comment
Nearly 100 years ago, the John Lewis Partnership was created after the founder's son, John Spedan Lewis, saw…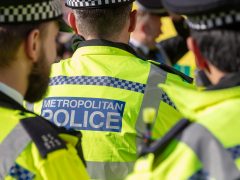 Daily email
"Fighting crime is a Labour cause," Keir Starmer declared in a speech setting out the second of the 'missions' that…