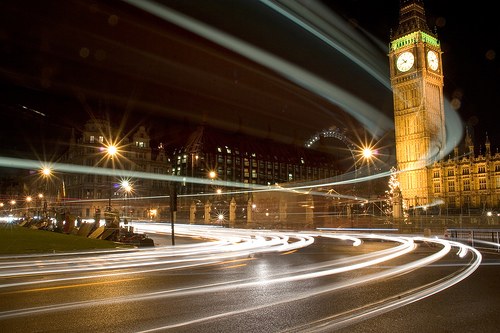 Last month Communities Secretary Greg Clark announced he'd 'protected' funding for council services for the next four years.  But this month town hall chiefs going through the detail have found he's done the precise opposite.   The Government are attempting cover up the fact they are cutting £1 in every £3 available to councils. 
Here's how Clark's cover-up works: he expects councils to hike up council tax, take the blame for underfunding social care, sell off desperately needed council homes, carry the can for NHS cuts, and lose assurances about the security of future funding.  At least when his predecessor Eric Pickles assaulted local government he did it out in the open. 
The Government have told councils to raise council tax by at least 1.75% a year for four years, and impose a further 2% hike to make up for the Government's failure to properly fund care for older people.   That adds up to a 20% council tax rise over the course of this Parliament that will still leave a funding gap of over £1bn in social care.    That financial black hole can only be filled by even deeper cuts in other services or by denying frail older and disabled people the help they need.  Council tax payers will be forking out much more but getting less in return. 
Many councils are reporting a growing housing crisis, with families unable to afford soaring rents and more people sleeping rough on the streets.  This all stems from a shortage of affordable housing.  So the Government is forcing councils to sell off bigger council homes then hand over the income to housing associations to compensate them for the Government's decision to force them to sell of their homes at a massive loss.  This will cost hard-pressed councils tens of millions of pounds as communities pay through the nose to make the housing crisis worse. 
David Cameron pledged not to make cash cuts to the NHS.  But he's found a way round his promise.  Funding to bring together health and social care services have been taken out of the NHS and then cut before being handed over to councils.  That means cuts to tackling the nation's obesity problem, helping people to stop smoking, and tackling sexually transmitted infections as well as alcohol and drug abuse.  The Government's aim is to conceal their broken promise then shift the blame for the misery that follows onto town halls. 
The Government have made much of their claim to be localising business rates by allowing councils to keep the revenue they raise.  It's hokum.  This won't result in local government getting additional funding, and it could result in local services being left to struggle with less.  But there's another big risk in making council funding so dependent on business performance: any future downturn in the economy will mean big cuts with the Government standing back, arms folded, claiming it's not their problem.   Councils already on the brink of bankruptcy are bracing themselves for ruin if that happens.    
Clark's pledge to have protected local services is as hollow as the wind.  It will mean the closure of more sure start centres, libraries and museums, street lights going off at night, fewer youth services, more pot holes, less street sweeping, run-down parks, and reduced support for abused children.  Mr Clark is attacking the quality of life of every community in the country, but he desperately hopes the shroud he's draped over his decisions means people will blame their town hall instead of him and his friends in Government. 
Value our free and unique service?
LabourList has more readers than ever before - but we need your support. Our dedicated coverage of Labour's policies and personalities, internal debates, selections and elections relies on donations from our readers.
If you can support LabourList's unique and free service then please click here.