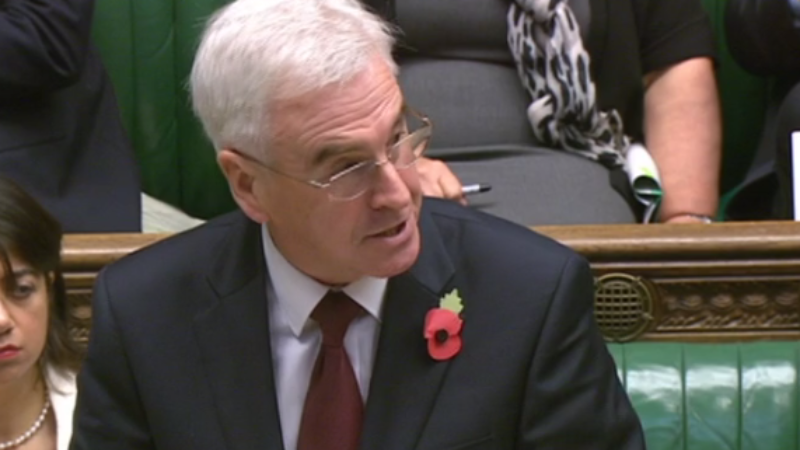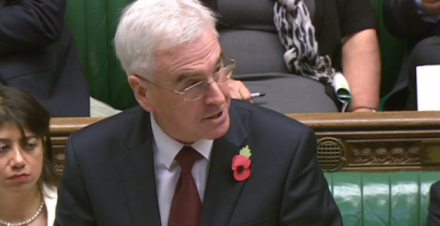 Shadow Chancellor John McDonnell has written to the European Commission to request they look into the tax deal Google struck up with the UK Treasury, as he accuses George Osborne of putting "the interests of big business ahead of the country".
In a letter to Margrethe Vestager, the Competition Commissioner for the European Commission, McDonnell raised concerns that the 'sweetheart' deal may have gone against EU competition law by giving a particular company preferable treatment.
And in an article for The Times Red Box this morning, McDonnell said that Osborne's trumpeting of the deal as a success shows that he "out of touch from reality" – and raised further concerns of the number of meetings held with Google prior to the announcement of the deal. "We cannot have mates' rates when it comes to paying taxes," he writes.
He added: "continuing to hail this deal as a "major success" really does seem completely out of touch from reality and it does make you wonder what went on in those meetings with Google".
He also said that the deal proved further that the Chancellor has his priorities wrong. "George Osborne does seem to make a habit out of putting his career and the interests of big business ahead of the country," McDonnell wrote.
You can read the full letter to the European Commission here:
Dear Ms Vestager,
I am writing to request an investigation by the Commission of the deal reached between HM Revenue and Customs and Google, as confirmed by HM Government last week.
Public concern has focused on both the low sum offered by Google in lieu of taxes dating back over a decade, on the potential future damage to UK tax revenues, and on the revenues of our EU partners.
Despite requests, HM Government is refusing to publish details of the deal beyond the headline figure. We believe £130m to be significantly lower than a fair or reasonable assessment of Google's UK turnover and profits would suggest, with experts suggesting that Google has been levied an effective tax rate of around 3%.
I am therefore requesting an investigation under EU competition law, since we are concerned that, first, the deal is arguably not compliant with State Aid rules, creating a favourable treatment for a particular company; second, that if the deal is generalised, it could constitute a serious potential threat to the ability of other EU members to levy taxes in their jurisdiction.
There is a strong public interest case in establishing the facts of the deal. I look forward to your response.
Yours sincerely,
John McDonnell
Shadow Chancellor of the Exchequer
More from LabourList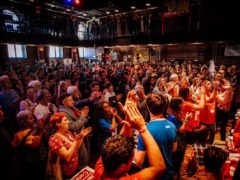 News
Momentum members have elected a new national coordinating group with candidates on the Momentum Organisers slate winning a…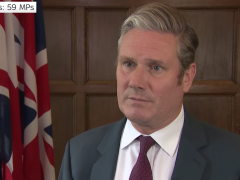 Video
Keir Starmer has declared that replacing Boris Johnson as Prime Minister with another Conservative MP is "not the…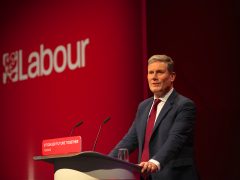 Daily email
Boris Johnson has finally agreed to go. Following an unprecedented number of resignations over the past few days, a…