UPDATE: In a wide-ranging speech at Labour First's annual meeting, Michael Dugher also criticised the decision to "open up a divisive debate within the party about the renewal of trident is such an unnecessary distraction."
He urged Jeremy Corbyn to instead review the policies on "issues that matter to people outside the meeting halls, not just to those inside." And he insisted that any change to Labour's policy on Trident not "shortcut the Party's democratic structures."
Dugher said: "Labour party policy is very, very clear: we are in favour multi-lateral disarmament and the renewal of Trident. Only a few months ago, the Labour Party Conference – still the sovereign policy making body in the Party – considered the issue again. Not only did Conference overwhelmingly decide against having another divisive debate – let's remember that the call for a debate on Trident was supported by just 0.16% of the trade union vote and only 7.1% of the CLP vote."
Dugher insisted that Labour's current defence policy came out of the party's democratic structures. "We make policy in the party through our democratic structures – not by diktats from the centre… We don't make policy simply on the basis of a weekend email sent to a selection of party members where we might just have an up to date email address. We must not shortcut the Party's democratic structures – to do so is to perform a grave disservice to our members."
"I also say this to Jeremy and the party leadership: if you really want to change our policies, pick the issues that matter to people outside the meeting halls, not just to those inside. Pick the issues where we can unite and where we can get back in touch with the public – let's not split the party and drive yet another wedge between the party and the country."
"And there are real dangers here for Labour. For nearly three decades Labour has been committed to multilateral disarmament. We tried unilateralism before. It ended in electoral disaster then. There is no evidence to suggest that it won't end in disaster again. And running online plebiscites of a selection of party activists won't change these facts of political life."
Labour's performance across the United Kingdom in the May elections will show whether the party is heading in the right direction, according to the former Shadow Culture Secretary Michael Dugher.
Speaking at the annual meeting of the pressure group Labour First, which represents the non-Blairite right of the party, Dugher will say that Labour must show it can win across England, Scotland and Wales if it is to proves it is "getting back in touch with the country."
"The elections in May are a huge test for all of us in the party but they will also provide the biggest indication yet as to whether Labour is heading in the right direction," he will say. "We will be able to see what the answer is to that big question: after last year's devastating defeat in the general election, are we getting back in touch with the country or are we moving even further away from the public?"
"We face a major electoral test in every corner of the country. The London Mayoral election will be extremely important. We must win in London, but it won't be good enough just to win in London. Labour has to hold onto the Welsh Government."
"We will also see if Jeremy [Cobryn] is right in his conviction that his left wing appeal is the key to turning things around in Scotland. And we have to demonstrate that we are capable under Jeremy's leadership of winning new support and hundreds of new council seats in England. Any Party that really is on its way back to power nationally does so on the back of winning in local government".
Dugher, who was sacked during the last Shadow Cabinet reshuffle, will also urge the party to direct its fire on the Conservatives. "We must pick fights with the Tories, not with ourselves. We must focus on the country, not on ourselves. That is how you unite the party".
"I want Labour to become a party again that the Tories genuinely fear. The biggest gift that we can give to the Tories is to deliver a Labour Party that is uncompetitive".
More from LabourList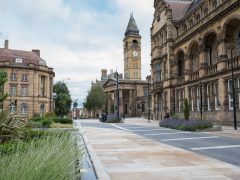 Comment
Labour won a historic by-election in Wakefield, our first such victory since winning Corby in 2012. This success…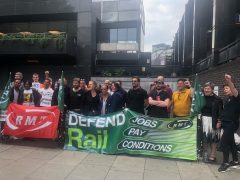 Comment
The general secretary of the RMT has, within the space of a week, become a television hero. It…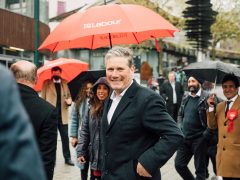 Daily email
"They know they are out of ideas and they are out of touch – and if they had…