By Ivana Bartoletti and Seema Malhotra MP
Today marks the 11th Anniversary of the Fabian Women's Network. We are incredibly proud of our achievements and of the Fabian women who are blazing a trail in all walks of life.
We know that gender inequality is still rife. And now more than ever we feel that our organisation is needed. We have made huge strides in representation in political and public life, particularly thanks to the Labour party, but we still have a long way to go. It is striking that today women MPs still only make up 29% of the House of Commons. 450 women have been elected to the House of Commons since 1918 – nine less than the current number of male MPs. And of the 191 women elected at the 2015 General Election, 99 are Labour.
Outside of politics, in the world of finance, the situation is still bleak. ONS data shows that managers, directors and senior officials experience the highest gender pay gap of any occupational group of 21.8%, compared to an average of 13.9%. Occupational segregation remains common – women comprise 77% of secretaries but only 26% of FTSE 100 executive boardroom members and 10% of those on FTSE 250 boards.  Despite the headline target from the Davies Report being met, as the Fawcett Society have outlined, this masks variation across firms and internal cultures.
We know that gender balance makes good business sense. Women make up over half of the UK population, account for nearly half of the working population, outperform men educationally and are responsible for the majority of household purchasing decisions. Women are as successful as their male counterparts at university and in their early careers, but attrition rates increase significantly as they progress through an organisation. The under-representation of women in senior roles and at board level impacts on the performance, governance and reputation of companies, as they fail to attract and retain the widest possible range of talent'. The business case for reform has already been made for us: a better gender mix amongst senior managers is linked to better financial results, as the CBI said just this morning.
Over the years, the Fabian Women's Network has played a pivotal role in addressing the issues of representation as well as putting forward innovative big ideas to make our political debate real, from universal childcare to more women in science, innovation and technology.
In the months to come we will continue to develop innovative ideas – on the economy, we will help shape new thinking on the role of the state as an enabler for growth. We will look at how we can create a new industrial strategy for the UK and how we can champion the role of women within that. On Europe, we will look at how we can reform it and how it can play a new role in both the economy and international relationships to address the challenges we have ahead. On the devolution agenda, we will look at what that entails for women and how we can shape that discussion.
And we will continue to invest in our new generation of politicians through our mentoring programme, which last week saw the launch of our 5 year report. Whatever field our mentees choose – politics, public bodies or a professional career in their industry – the scheme helps them bring forward the change that our system needs. This is why it is important that such a programme is rooted in the Fabian experience. Not only do we need equal representation at every level; we also need the courage of many women to gain power so they can change the nature of power itself.
Our heartfelt thanks go to Christine Megson and Caroline Adams who run the mentoring programme, with support from Kate Talbot; to the advisory board for their help with direction and strategy; to FWN committee members, who work relentlessy to ensure FWN goes from strength to strength; to all our friends, patrons and supporters for their invaluable help.
And to all our members – we would like to see our membership grow further and further, be present in every town of Britain, and beyond, to ensure that Fabian Women's ideas thrive in every corner and make the world a better place.
Seema Malhotra MP – Founder and President, Fabian Women's Network
Ivana Bartoletti – Chair, Fabian Women's Network
More from LabourList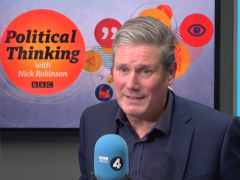 News
Keir Starmer has told Nick Robinson on his 'Political Thinking' podcast that he has not spoken to Jeremy…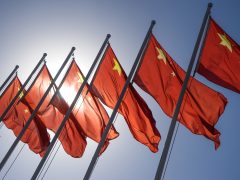 Comment
A recent report by the Labour Foreign Policy Group aims to outline a 'progressive' approach towards China, with…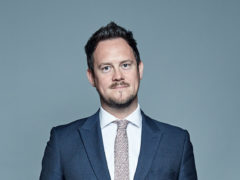 Comment
Gurkhas have served in Her Majesty's armed forces for more than 200 years. They have made an outstanding…