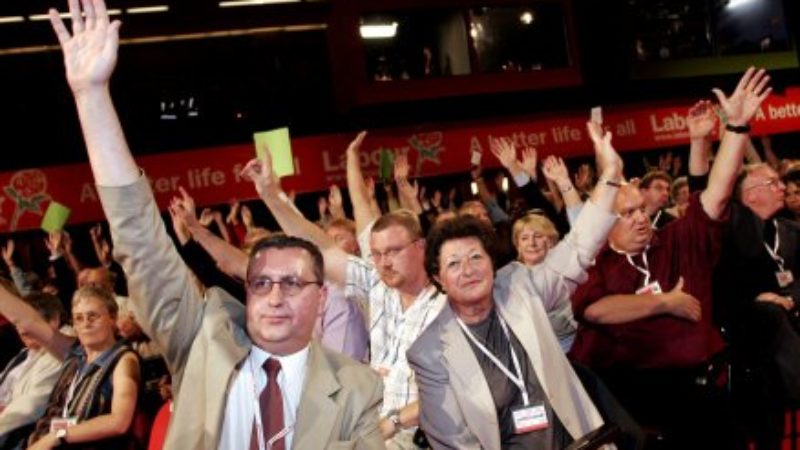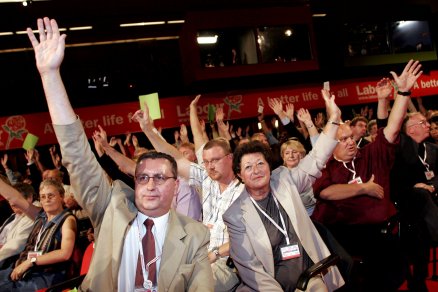 As a member of Labour's NEC I've consistently campaigned to ensure Labour practises what it preaches on equality. I'm proud of what I've achieved but there's still a very long way to go, which is why I'm standing to be a Constituency Labour Party representative.
I joined the Labour Party because I want a more equal society, where no one is held back by their background, gender, sexuality, race, disability or income. Just as we champion equality and equal opportunities at election time, so too we must practise this internally.
For the past three years, as the NEC Youth Representative, I have prioritised women's involvement in the Labour Party.
When selection procedures were unnecessarily holding women back and contributing to fewer then five women being selected in target seats from open shortlists ahead of 2015, I changed them to create a more level playing field.
When conference fringe event organisers didn't think there was a single woman capable of speaking on issues from energy to defence, despite the work of incredible women in our party, I took the issue to the NEC and helped ban all-male panels – because women should never be cut out of the conversation.  
When young women said local party events were dominated by men and they felt they lacked the skills and networks to get on in the party, I delivered the first ever Young Labour Women's Conference, with training, the creation of priority campaigns and a chance to meet other young women.
And, when so many of my women peers have experienced some form of sexual harassment in the Labour Party but the party's complaints procedures were lacking, I pushed for better and didn't back down. I put forward proposals to the NEC for a stronger complaints procedure, independent of the power dynamics that can make it hard to report cases and impact on people's judgement when reports are made, that everyone can have confidence in. And I will continue to push until our procedures for dealing with harassment and bullying rival the very best in the voluntary sector because we have a duty of care to the members who champion our movement and without whom we would be nothing.
But it's not just women who are held back in our party. We still have a mountain to climb to get more working class, black and minority ethnic, disabled and LGBT  people onto our green benches, into our councils and active in our local parties.
During the last party review, I argued for shorter selection timetables to help those who work outside politics and have limited annual leave. I argued for a cap on expenditure to help the vast majority of people who don't have the thousands of pounds that a selection costs to spare. We made progress on these issues but we still have much more to do to get more working class people into Parliament.
I put forward ideas to improve the Access to Elected Office Fund to the NEC, so people could get money up-front, rather than needing additional funds to run a campaign. But now the fund has been scrapped by the Tories we need  to take action to mitigate against its removal to ensure more disabled people are standing for election.
While we can be proud that it was our party that delivered the votes for equal marriage, I thought it was wrong that the party of equality gave a free vote on the subject. I have since raised this with Jeremy Corbyn, calling on him to use three-line whips for equalities votes.
Our party has done so much to improve equality but we must go further. I want to continue to speak up for all members regardless of who they are or where they're from. It is for those same principles that we must win in 2020, so Labour can deliver on our values of social justice, solidarity and equality and speak up for the members of the public who need a Labour government. I would be honoured to continue to serve on the NEC so I can keep equality at the heart of the agenda and put us in the best position to win a Labour government in 2020.
More from LabourList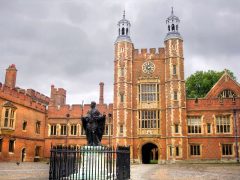 Daily email
No turn? Good morning. The i reported last night that Labour would ditch plans to remove charitable status from…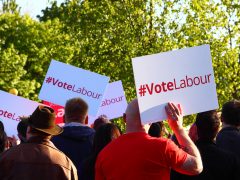 News
This year's Labour Party conference in Liverpool is one of the most hotly anticipated yet under Keir Starmer's…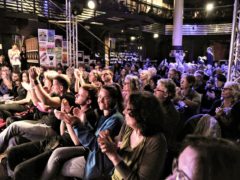 Comment
The rollback of Labour Party democracy continued this week with activists and unions now blocked from using conference…