UKIP claim they "are the only party with something fundamentally different to say when it comes to housing", as their housing spokesperson wrote in October. But their record in Parliament tells a different story. UKIP march in lock-step with the Tories and their extreme housing policies.
As Labour leads the fight against the Government's Housing bill, UKIP's voice in Parliament Douglas Carswell MP has voted with the Tories time after time on the housing issues that matter most.
And ahead of the local elections this May, it's vital that voters know the truth about UKIP's stance and what it means for housing in their area.
On private renting – one in three private rented homes don't meet basic standards, and Shelter have found that six in ten report problems.
Labour put forward plans to require rented homes to be protected from the most severe hazards to human health – vermin infestation, broken boilers, serious damp and dangerous wiring. But these modest plans to require landlords to make rented homes 'fit for human habitation' were voted down by the Tories – and Douglas Carswell.
On secure homes for council tenants – Labour tried to stop the Government changing the law to bar councils from offering their tenants long-term tenancies. Instead, Tory Ministers will import the insecurity of private renting into council housing sector with maximum tenancies of only two to five years.
Despite the fact that it was Margaret Thatcher who enshrined the right to long-term council homes in law, Carswell again sided with the Conservatives and marched through the voting lobbies to deprive council tenants of a stable family home and security if they move in old age.
On local homes for local people – UKIP's manifesto may have promised to prioritise homes for those with a local connection, but when UKIP MP Douglas Carswell had the chance to vote for Labour's amendment to give local people getting first dibs on homes built in their area – he didn't turn up.
From London to Liverpool and from Bristol to Brentwood, the truth is that on housing a vote for UKIP this May is a vote for more of the same extreme Conservative plans that have failed over the last five years.
UKIP talk about being different but if home is where the heart is, their heart is with the Tories.
More from LabourList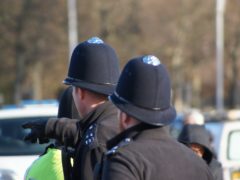 Comment
Another week in Haringey, another young man fighting for his life after a near fatal stabbing in Bounds…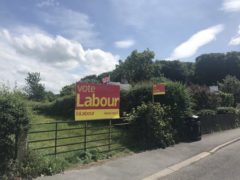 Comment
On Thursday 2nd May, Swale borough council in East Kent is one of the councils in England with…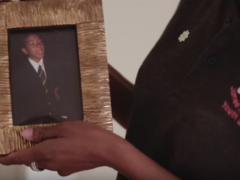 Video
Labour's latest party political broadcast, airing tonight ahead of local elections on May 2nd, focusses on crime. The…