TONY Blair has said he finds it difficult to understand the surge to prominence of Jeremy Corbyn and Bernie Sanders amid doubts over both men's capacity to win general elections.
The former prime minister said the two veteran left-wingers faced a "question of electability" but admitted that stagnating living standards for people on lower- and middle-incomes had generated anger at elites in Britain and the US.
Blair also warned political parties they would be powerless to help people unless they "selected someone who is electable".
His comments came at the launch of the Centre for Strategic & International Studies, which he will co-chair with Leon Panetta, the former US Defense Secretary and ex-director of the CIA.
Blair, who was speaking to The Guardian and The Financial Times, said candidates who could "rattle the cage" were emerging, in a reference to Corbyn, who came from the left fringe to easily beat the party establishment to claim the Labour leadership, and to Sanders, who hopes to emulate him by winning the Democrat nomination ahead of Blair's friend Hillary Clinton.
"It's very similar to the pitch of Jeremy Corbyn," Blair said. "Free tuition fees: well, that's great, but someone's going to have pay for it. An end to war, but there are wars."
Blair, who dragged the Labour Party to the centre-ground and won three elections before leaving Downing Street  in 2007, said the priority should be to "get the support to win in order that you can do things for the people that desperately need help".
He was speaking in the US where his popularity remains high and where, unlike Britain, criticism of the Iraq war has been more muted.
He suggested the sudden rise of Corbyn and Sanders, each after years spent toiling in relative obscurity on the left of their parties, reflected a loss of faith in the centre-ground of politics as well as the changing technology of political communications.
"I think there is a combination of factors behind these movements which are happening both sides of the Atlantic. Part of it is the flatlining of lower and middle income people, the flatlining in living standards for those people, which is very frustrating. It's partly an anger for sure at the elites, a desire to choose people who are going to rattle the cage.
"And it's partly also about social media, which is itself a revolutionary phenomenon which can generate an enormous wave of enthusiasm at speed. When I first started in politics, these things took so long to build up momentum; your decision points were well before that moment was achieved. But it's also a loss of faith in that strong, centrist progressive position and we've got to recover that…
"One of the strangest things about politics at the moment – and I really mean it when I say I'm not sure I fully understand politics right now, which is an odd thing to say, having spent my life in it – is when you put the question of electability as a factor in your decision to nominate a leader, it's how small the numbers are that this is the decisive factor. That sounds curious to me.
"Surely it should be a major factor because if this is not about you, but it's about the people you want to serve, then selecting someone who is electable is really important because otherwise you can't help people; you're powerless."
Blair also reiterated his backing for Britain to remain in the EU and said he supported the "very strong, capable" Clinton for the US Democrats' presidential nomination but said the choice facing Americans is "up to them".
More from LabourList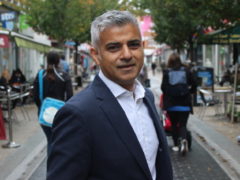 Comment
Below is the speech delivered by Sadiq Khan at the state of London debate. Thank you, James. It's…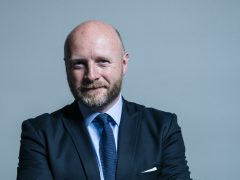 Comment
It is now time to bring Labour's security message into focus. As Keir Starmer signalled at the weekend,…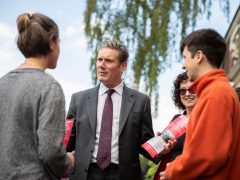 News
Keir Starmer has said Labour has "put to one side" the 2019 general election manifesto and declared that…