Seventy years ago, the National Insurance Act was placed on the statute book.  It is the foundation-stone of the post-war welfare state, establishing a genuine collective system of social security for people.  The post-war Labour government set about implementing Sir William Beveridge's 1942 report, Social Insurance and Allied Services, with a vision of a "cradle to grave" relationship between a government and its citizens.
No serious politician in the post-war era would have believed that so many children in the cradles of 2016 would grow up in poverty.  The Social Mobility and Child Poverty Commission 2015 Annual Report found 2.3 million children living below what is currently defined as the "child poverty line" and the Resolution Foundation have estimated that in 2016 alone a further 200,000 children, predominantly from working households, will fall into poverty.
Nor would they have believed there was a government in the twenty-first century that did not think income was an indicator of child poverty.
Of course child poverty is multi-faceted. It can have numerous, interrelated causes and we know that a multitude of elements contribute to a child's wellbeing and future life chances. Worklessness, educational attainment and other factors should be considered, but income is so central it should be measured as a matter of course.  Ceasing to measure it, as the government is proposing, is to seek to pretend the problem does not exist and to ignore the plight of so many children in our society.  What more obvious symptom of poverty is there than a lack of money?
In the late 1990s and early 2000s the Labour government introduced ambitious targets for reducing child poverty and achieved rapid progress. Sadly this progress is in danger of being reversed. For getting a job is no longer a sure-fire route out of poverty in Tory Britain.  Zero-hours contracts and endemic low pay have created unprecedented levels of in-work poverty.
As the Social Mobility and Child Poverty Commission put it: "A One Nation country would be one where work offered a guaranteed path out of poverty and where hard-working parents who worked the number of hours society expects would be able to deliver reasonable living standards for their families. But today 1.5 million children are in poverty because their working parents do not earn enough to secure a basic standard of living and the risk of absolute poverty for working families after housing costs has increased over the last decade."
The All-Party Parliamentary Group (APPG) on Health in All Policies Inquiry on the impact of the Welfare Reform and Work Bill on child poverty and health, published in February 2016, recommended that the "existing measures and targets of child poverty as outlined within the Child Poverty Act 2010 should be maintained." This would include income.  The Chair of the APPG, Debbie Abrahams MP, the Shadow Minister for Disabilities, said "there is a very real danger that our recent, progressive policies to eliminate the anachronism of child poverty will go into reverse."
With the argument being so clear, the government is left with no credible explanation for its position.  The Employment Minister, Priti Patel, said herself in a parliamentary debate in Westminster Hall: "Income is a significant part of this issue, but there are many other causes as well." If income is so significant, why stop measuring it?  It can only be because the government does not want the public to see the effects of its social security policies on the income of households with children – a shameful position.
That is why throughout the course of the Welfare Reform and Work Bill Labour has opposed the Tories' attempts to try and bury their record on child poverty.  We saw the government defeated on this in the Lords and tomorrow the Bill comes back to the Commons. Where we will do all we can to force the Tories to abandon this shameless ruse.
"Silent pain evokes no response," as Aneurin Bevan once put it in his book, In Place of Fear.  We must never be silent about the children who live in poverty.
Nick Thomas-Symonds MP is shadow Employment Minister 
More from LabourList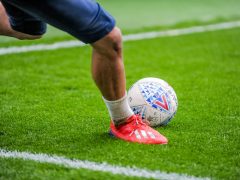 Comment
The failed move by six of England's biggest clubs to form part of a 'European super league' last…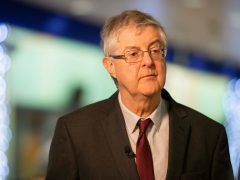 Comment
Labour looks set for a mixed night at the ballot box in the May elections – and Wales…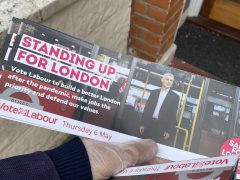 Comment
Getting back on the doorstep is just the first step in reconnecting with voters. We are making up…