The referendum on our membership of the EU is such an important decision about the future of our country, it is understandable that many people want more information before they choose how to vote on 23 June.
The focus on jobs, trade and growth in the referendum debate so far has been important but that is not all that is at stake. Our EU membership also provides vital protection for our natural environment.
Environmental groups, from the RSPB to the WWF, have millions of members who value their work championing and protecting our environment. So, at a time when we need more information setting out the argument on both sides of the referendum debate, these trusted voices have a vital role to play and must not be silenced or side-lined.  
Yet efforts to restrict their campaigning have left many charities confused and concerned about their position in the campaign.
So I welcome the report published last week by the independent Institute for European Environmental Policy, backed by three of Britain's most prominent wildlife groups, which concludes that "a potential UK departure from the EU would leave the British environment in a more vulnerable and uncertain position than if it were to remain as a member of the EU." The WWF, RSPB and The Wildlife Trusts are right to press Leave campaigners to set out how they would protect our environment if we quit the EU.
From the Birds and Habitats Directives protecting our wild places and species, to clean water and beaches, and much more, our membership of the EU has been so important in making progress on environmental issues, and in encouraging other EU countries to make progress too.
The EU Nature Directives protect our most threatened habitats, birds and other species. Before the Directives, the UK was losing 15% of our protected sites each year but this is now down to 1%. George Osborne tried to claim that the Birds and Habitats Directives were "placing ridiculous costs on British businesses" but the Government's own review proved him wrong. In fact the Directives contribute £200billion to the European economy each year in natural services and tourism.
When the last Tory Government failed to put the interests of the British people first, it was the EU that stepped in to protect us, our environment and our health. In 1990, just 27% of UK bathing waters met minimum standards for water quality. By 2014, as a result of EU protections, more than 99% of Britain's beaches were free from untreated sewage. This has not only benefitted swimmers, surfers and holiday-makers, but boosted a seaside economy that is now worth £3.6 billion a year.
The mysterious disappearance of bees over the past few years has hit the headlines and raised awareness about the crucial role bees play pollinating three-quarters of global food crops. Bees and other pollinators are vital to our food supply, biodiversity and economy. Despite a weight of scientific evidence of the serious risk certain neonicotinoid pesticides pose to bees, the Tory Government vigorously opposed EU action and granted emergency authorisation to allow treated seeds to be planted in parts of England last year. Elsewhere in Europe the use of 3 neonicotinoid pesticides is already banned.
Britain has gained much from its membership of the European Union, with co-operation across national borders to preserve the natural environment, protect wildlife and promote better food and welfare standards.
It was Labour that achieved global action on climate change through our leadership in Europe, using the UK's presidencies of the EU to ensure that we built on the Kyoto Protocol and had an EU position for future climate negotiations. Labour has used our EU membership to raise environmental standards across all member states, providing a level playing field across Europe. And research published last week shows that EU policies on air quality are helping to save 80,000 lives a year.
The EU's rules protect our consumers, our workers and our environment. Leaving would put all this risk and diminish Britain's influence in the world. For our environment now and for the legacy we wish to leave for future generations, I believe we must remain a strong and ambitious member of the European Union.
More from LabourList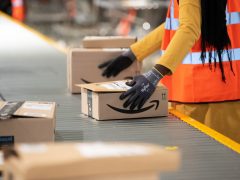 Comment
Our brilliant NHS and GP staff, scientists, lab technicians, nurses and volunteers are giving the whole country some…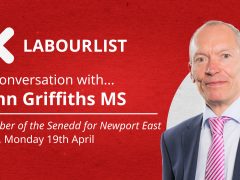 Video
Join us at 5pm on Monday, April 19th, for our latest 'In conversation with…' online event with LabourList…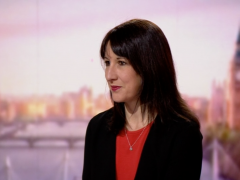 Video
Andrew Marr Show Rachel Reeves, the Shadow Chancellor of the Duchy of Lancaster who leads on Tory cronyism…