David Miliband has warned that Labour risks failing to show enough credibility to win an election – and said it would be a "disaster" if Britain left the EU.
The former Foreign Secretary implied that Labour was not currently trusted enough to implement its policies, advising: "If you're not credible you can't be radical." In what could be seen as a swipe at Jeremy Corbyn, Miliband also said that Labour needs to "update" its politics.
Miliband also said that Britain voting to leave in June's EU referendum "would be a disaster for London" in an interview with the Evening Standard magazine, and said that it would prevent the capital being "a global city".
He said: "Opting out of your own geography for economic reasons is a contradiction in terms. London is a global city, but it can't be a global city if it's not a European city."
Miliband, who left Parliament in 2013 to head up the International Rescue Committee in New York, praised London as "a multiracial, multicultural, multireligious city".
The former leadership candidate has been tipped to return to UK politics since Labour's election defeat last year – something he hinted at, saying that he did not intend to stay at the IRC "forever". He also told the magazine that he has been in touch with former Labour colleagues, such as Pat McFadden, whose fundraiser Miliband is believed to appearing at next month.
In January, McFadden was sacked from the Labour frontbench for showing "disloyalty" to Jeremy Corbyn.
More from LabourList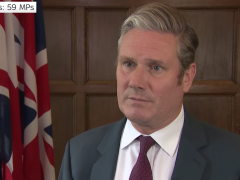 Video
Keir Starmer has declared that replacing Boris Johnson as Prime Minister with another Conservative MP is "not the…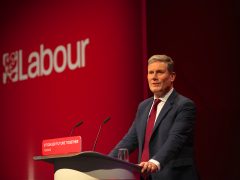 Daily email
Boris Johnson has finally agreed to go. Following an unprecedented number of resignations over the past few days, a…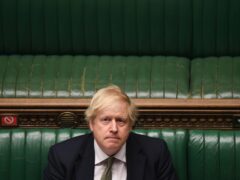 News
Boris Johnson has agreed to stand down as Prime Minister following an unprecedented number of ministerial resignations from…