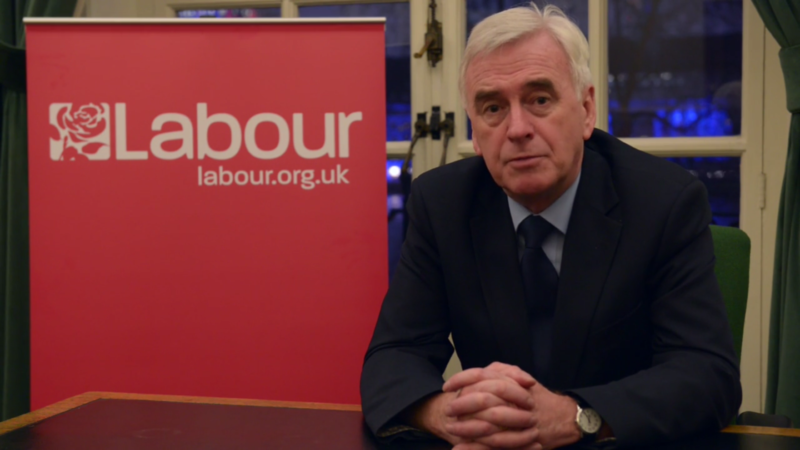 Nearly four out of five LabourList readers have backed the leadership's strategy on the economy.
An overwhelming 79 per cent of people said Labour is "heading in the right direction" on the issue.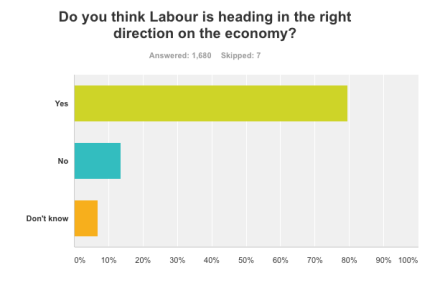 It comes as George Osborne's own rating for his performance as Chancellor dived following Wednesday's Budget, according to a Times/YouGov poll.
This week's poll for LabourList showed strong backing for the "new economics" outlined by John McDonnell. Earlier this week the shadow Chancellor ruled out fighting the next election with any plans for spending cuts. He also recently announced a fiscal credibility rule pledging a Labour Government would lower public debt as a proportion of GDP over every five year parliament, something George Osborne has failed to achieve.
Meanwhile some 68 per cent of readers said the fiscal credibility rule would help Labour regain trust on the economy – with only 18 per cent coming out against the proposal. The new rule appears to put Jeremy Corbyn and McDonnell closer to the position adopted by Ed Balls in the last parliament.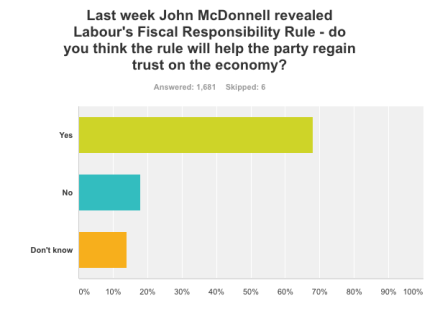 Last week McDonnell outlined a further rule a Labour government: borrowing for investment spending only but not for day-to-day spending. LabourList readers are clearly in favour of Government borrowing and an overwhelming 74 per cent of readers thought this was a good idea.
Nearly one in five (19 per cent) said borrowing should be an option for day-to-day spending, such as running the NHS, funding education and paying pensions. Only 3 per cent of readers want Government to rule out any borrowing.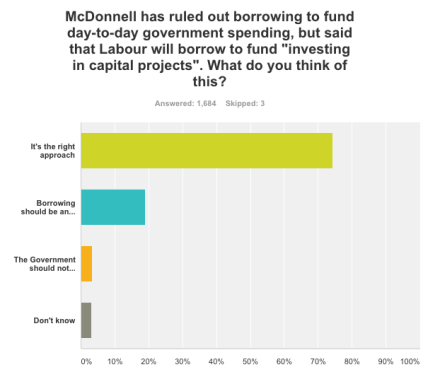 More from LabourList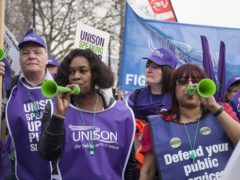 News
Labour MPs have paid tribute to UNISON leader Dave Prentis – who today announced that he would be stepping…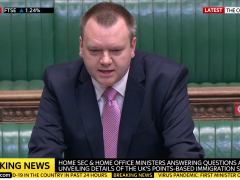 Video
Labour's Nick Thomas-Symonds has reminded the Home Secretary how "important and skilled" care workers are, inviting her to…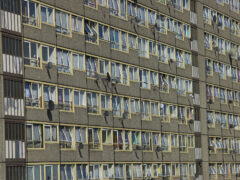 Comment
For most of the lockdown, we have been told to 'stay at home' – but what if you…