At the recent meeting of the Parliamentary Labour Party (PLP), MPs were reminded by Labour's campaign chief, Jon Trickett, that the elections we face in May are by far the most significant nationwide contests to occur before 2020.  Trickett said: "Everyone everywhere will have a vote for something."
A year after a painful general election defeat for Labour, the party faces big tests in the Scottish Parliament, Welsh Assembly, Mayoral contests – including in London, Police and Crime Commissioner elections and, of course, in local government elections across the country.  Much has been made about recent opinion polls and leadership ratings but, in May, Labour will know definitively what trajectory we're on.
Local elections in particular are always an important opportunity for opposition parties to make inroads against the government of the day.  Labour analysis of local election results going back to 1974, reported recently by Politics Home, shows that opposition parties nearly always make huge gains in local elections in non-general election years.
In their first year as leaders of the opposition, Michael Foot, Neil Kinnock, John Smith, Tony Blair and Ed Miliband all made gains against the Tories in local elections.  The same is true for all Tory leaders of the opposition.  In fact, average gains for new leaders of the opposition – whether Labour or Conservative – are 515 seats.  This figure increases to 526 for opposition leaders who then went on to win a general election victory.
During the Thatcher and Major governments, Labour took seats from the Tories in every local election but two during non-general election years.  In non-general election years, average council election gains for a party in opposition are 434 seats. And since Labour left government in 2010, we have won seats in every year there wasn't a general election.
So May is a big test for Labour.  We need to show we are getting back in touch with the public by winning hundreds of local council seats across the country.
It won't be enough for Labour just to do well in London.  Labour is already doing well in London.  We know that.  Our vote share in London increased by seven percentage points between the 2010 and 2015 general elections.  Over the same period, our national share of the vote went up by just 1.5 per cent.
In London, our fantastic mayoral candidate Sadiq Khan knows that Labour only wins when we run a broad-based campaign that reaches out beyond our core supporters.  To that extent, there are lessons here for the national party.  We are also blessed in London with a Conservative candidate who has not exactly set the heather on fire.  Whilst we are not in any way complacent, Labour is right to feel cautiously optimistic about our chances in London.
May is also an opportunity to show we can hold onto the Welsh Government, where Labour has been a governing party since 2003.  In Scotland, we were promised that Jeremy Corbyn's anti-austerity message was the key to turning around Labour's fortunes north of the border.  The local elections in England will demonstrate whether Labour really does have momentum, so to speak, and whether or not the agenda being driven by Corbyn and John McDonnell is appealing to ordinary voters.
The truth is Labour needs to be a party that the Tories once again fear.  And that means going on the offensive against them.  That's why I was disappointed to learn that the one thing in common between all of Labour's 16 target councils in the May elections is that they are already held by Labour.
When local government and our local public services are being decimated, and when the Tories are tearing themselves apart on Europe, this is no time for Labour to 'play defense' (to use that American phrase).  Any look at the historic precedents show that at this stage of the electoral cycle, Labour shouldn't be adopting a defensive strategy: we should be filling our boots.
Yes, Labour did well in the 2012 local elections.  But you would be hard pushed to say that a moment two years after losing one general election and three years before losing another was somehow a high watermark of the party's electoral success.
Last week's PLP saw Jeremy Corbyn make reference to recent opinion polls.  Personally, I admired his optimism.  But May's local elections represent the biggest poll of opinions we'll see in this Parliament – real votes cast in real elections in every corner of the country.  Only then will we know how Labour is really doing.  May is a chance for Jeremy to defy both his critics and the polls.
Michael Dugher is Labour MP for Barnsley East and a former member of the Shadow Cabinet
More from LabourList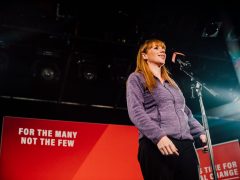 News
Labour's deputy leader Angela Rayner has launched a series of councillor training sessions with the aim of boosting…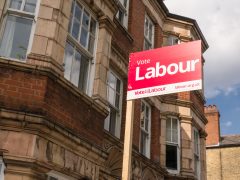 News
Submissions closed at 5pm today for those wanting to respond to the call for evidence put out by…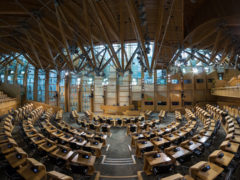 News
Scottish Labour has confirmed that it will be seeking support from other parties and tabling a motion of…