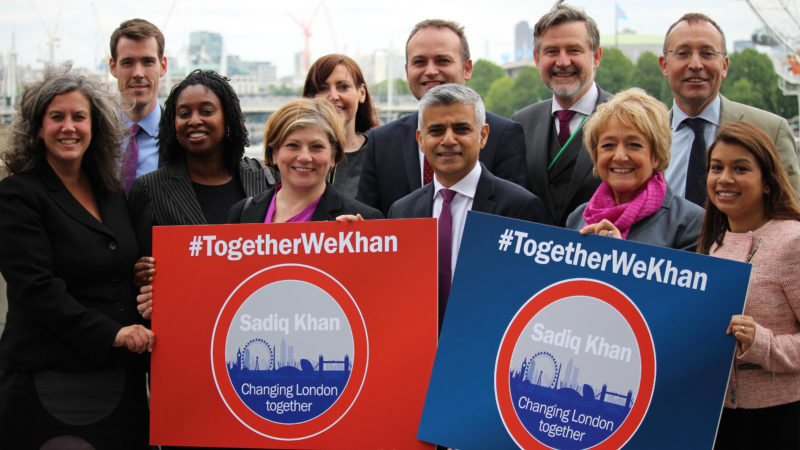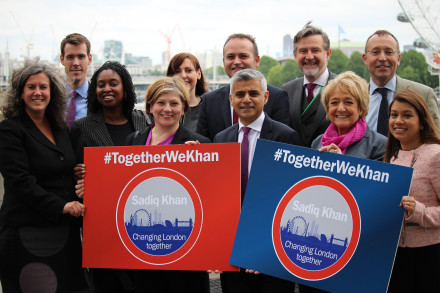 Sadiq Khan will today unveil his key priorities for transforming London – as a new poll gives Labour's Mayor candidate a 10 point lead over Tory rival Zac Goldsmith.
Khan launches his 'Manifesto for all Londoners' in Canary Wharf this morning, where he will praise the "opportunities" the city gave him to go from growing up on a council estate to become a Government minister and within reach of becoming Mayor of London.
His campaign received a new boost yesterday as yet another poll showed him as frontrunner in the race. The Opinium poll for the Evening Standard found that Khan has a five point lead over Goldsmith on first preferences, and commands twice as much support on second preferences to the Tory trailing by 10 points, by 45 per cent to Khan's 55 per cent.
Baroness Tessa Jowell, who finished second in the Labour selection last September, will introduce Khan this morning, as he sets out how tackling gender inequality will be at the heart of his pitch to Londoners.
"And as the father of two daughters, I am putting the fight for gender equality at the very heart of my Manifesto for all Londoners," he will say. "It is unacceptable that in London, one of the world's greatest and most progressive cities, someone's pay, career prospects and their safety are still dependent on their gender."
Also among his 10 key priorities is a commitment to tackling the housing crisis, freeze transport fares and improve cycling safety.
Speaking about social mobility, Khan will say that "London is not the city of opportunity" it once was. He will say:
"Our city gave me the opportunity to go from the council estate where I grew up, to helping to run a business, serving as Transport Minister and now running for Mayor. I had the benefit of a good state school, a place at university that I could afford, and ultimately, good jobs for my wife and me that enabled us to buy a family home. 
"But today, Londoners are being priced out of our city. The next generation is missing out on the opportunities that our city gave me when I was growing up.
"For a child on a council estate today, London is not the city of opportunity that it was for my brothers, my sister and me."
He will say that  "we cannot afford to price ordinary, working Londoners out of our city".
"If we shut down opportunity, London will become closed to the young, to the entrepreneurs, and to the hard-working people who make our economy and communities tick," he will say.
Sadiq Khan's 10 key priorities for London are:
– Tackle the housing crisis, building thousands more homes for Londoners each year, setting an ambitious target of 50 per cent of new homes being genuinely affordable, and getting a better deal for renters.
– Freeze TfL transport fares for four years and introduce a one-hour bus 'Hopper' ticket, paid for by making TfL more efficient and exploring new revenue-raising opportunities. Londoners won't pay a penny more for their travel in 2020 than they do today.
– Make London safer, with action to restore neighbourhood policing, tackle gangs and knife crime, a plan to tackle the spread of extremism, and a review of the resourcing of our fire service.
– Be the most pro-business Mayor yet, working in partnership with industry to deliver on skills, infrastructure, and growth.
– Challenge gender inequality, working to close the gender pay gap and support women to break the glass ceiling while helping to remove the barriers to women's success.
– Restore London's air quality to legal and safe levels, with action to make travel greener and pedestrianise Oxford Street, while protecting the green belt.
– Set up Skills for Londoners to ensure all Londoners have the opportunity to train in the skills that our economy needs.
– Tackle low pay, working with employers to make London a Living Wage City.
– Make cycling and walking safer, with more segregated cycle routes, action on dangerous junctions, and safer lorries.
– Make London a fairer and more tolerant city, open and accessible to all, and one in which all can live and prosper free from prejudice
More from LabourList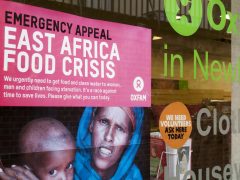 Comment
Someone in East Africa dies of hunger every 48 seconds. This is the result of the imperfect storm…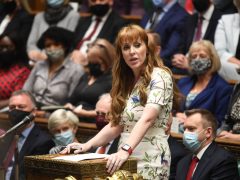 News
Angela Rayner has accused Boris Johnson of "watering down the rules to save his own skin" after the…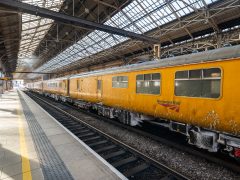 Comment
Network Rail, the company that owns and maintains Britain's railway infrastructure, has recently announced plans to cut over…