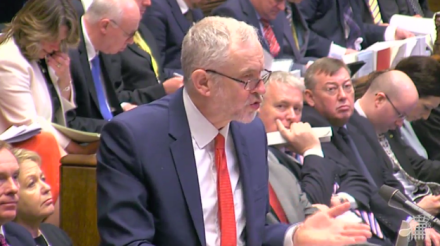 Jeremy Corbyn has received a significant boost from a new opinion poll which gives Labour a slender lead for the first time since he replaced Ed Miliband.
The YouGov poll for The Times put Labour on 34 per cent and the Tories on 33 per cent and also showed plunging ratings for George Osborne, the Chancellor, in the aftermath of a Budget judged "unfair" for the first time since his 2012 "omnishambles".
The snapshot of party support comes just days after a separate ICM telephone poll put the two main parties on level-pegging at 36 per cent – a verdict that even ICM cast doubt upon, saying methodological changes would be likely to result in a Tory lead.
The full results for today's YouGov poll are: Labour, 34 per cent; the Conservatives, 33 per cent; UKIP, 16 per cent; and the Lib Dems 6 per cent.
It comes after weeks of Tory in-fighting over Europe during which time Labour has continued to attack the Government over the economy and stayed relatively united over the EU referendum.
YouGov said "playing a quieter, background role" may have helped Corbyn as Tory turmoil over Europe rumbles on.
"In recent weeks our polls have found that over two-thirds of the public see the Conservative party as divided. A party that spent several years ruthlessly echoing their "long term plan" is now loudly broadcasting deep internal divisions over the future even though the cause is one that most of the public don't care about."
The Tories also appear to have been hit by a poor public reaction to the Budget with 38 per cent describing it as "unfair" and just 28 per cent as "fair".
Osborne's hopes of making it to 10 Downing Street have been further hit by the poll, in which an overwhelming majority said they were unhappy with his performance as Chancellor. Some 46 per cent said he is doing a bad job while 23 per cent said he is doing a good job.
Corbyn will be encouraged by the poll but YouGov sounded one note of caution, pointing out that Ed Miliband had achieved a lead of up to eight percentage points in 2011 before being crushed in the General Election by seven points.
More from LabourList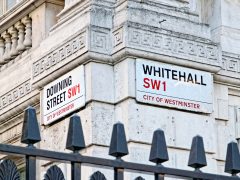 Comment
New governments need to make a splash, to make changes, to make their mark. The first 100 days…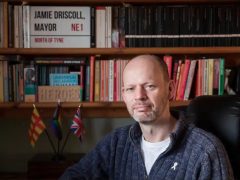 News
The Labour mayor for the North of Tyne region Jamie Driscoll has been blocked by the party from…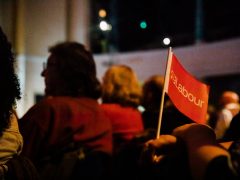 News
Labour Party membership has fallen by almost 170,000 since 2018 and by approximately 19,000 since last summer, despite…