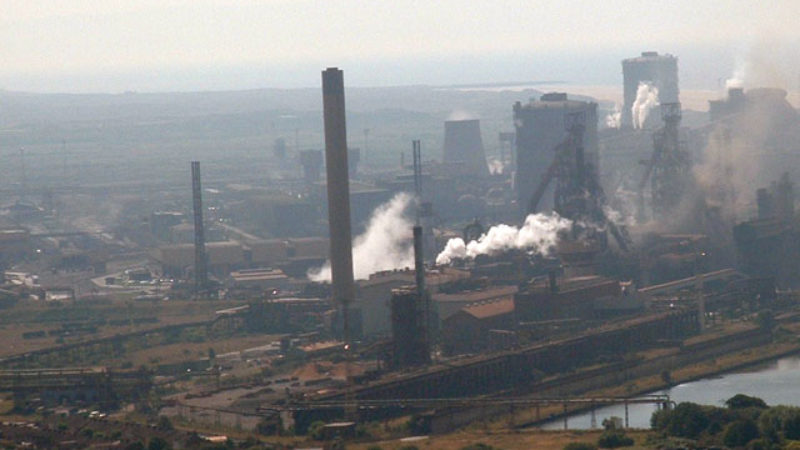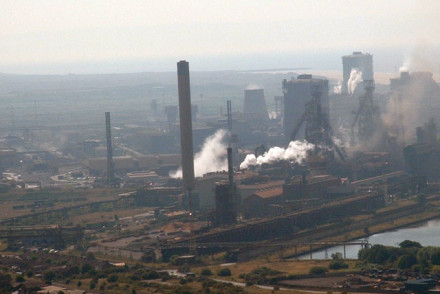 Tata Steel's decision to seek a buyer for the entire strip products division of its UK operation will have a direct impact on up to 40,000 jobs across the length and breadth of the country. As such it is without doubt amongst the most important business decisions that post-War Britain has ever seen.
I landed in Mumbai on Monday morning, as part of a delegation led by Roy Rickhuss, General Secretary of Community, the steel workers' union.
We had travelled to India to make the case for a turn-around plan for the Port Talbot steel works, a plant that has been the beating heart of my Aberavon constituency for generations.
Port Talbot is the biggest steelworks in the UK, employing over 3,500 people, and we know that each individual steel job supports on average 4 other jobs through the supply chain.
Our final meeting in Mumbai was with Koushik Chaterjee, the Chief Financial Officer of Tata Steel, and it took place at Tata HQ in Mumbai, in the small hours of Wednesday morning.
During that meeting Mr Chaterjee relayed the board's decision, taken a few hours before, to sell the entire strip division of its British steel business, including Port Talbot. Approximately 11,000 men and women are directly employed by Tata's strip steel division across the UK. Add in the 1:4 multiplier effect through the supply chain, and you quickly grasp the profound importance of what was decided in Mumbai on Tuesday 29 March.
Steel is a foundation industry. It is fundamental to the houses in which we live, the offices in which we work, the cars that we drive, the bridges that we cross.
The delegation was, and is, deeply disappointed that Tata decided not to back the turnaround plan for Port Talbot, and that they have decided to sell their UK strip products business. But we are also relieved that they decided against the worst-case scenario, which would have been full closure. And we would like to think that the high-profile Save Our Steel campaign that has been running for several months, combined with our trip out to Mumbai, were influential factors in the board's deliberations on Tuesday.
The priority now is to ensure that Port Talbot and the other strip-based plants around the UK continue to produce steel, regardless of which company owns the business, post-Tata.
Finding a buyer will not be easy, and the Government must therefore step up and offer support. In practice this means that the Treasury must, at the very least, provide Tata Steel with an injection of direct financial assistance to help it find the working capital it requires, so that the business can continue to function whilst the search for a buyer is launched and completed.
It is imperative that the Government now recognises and acts upon its duty of care. But to date the story of the Government's approach to the steel crisis has been one of abject failure.
We asked them to introduce measures to support energy intensive industries –  it took them almost 4 years to pass the relevant legislation.
We called repeatedly on them to use procurement to support British manufacturing – yet we discover the newest Royal Navy frigates are to be built with Swedish steel.
We pleaded with them to act against the dumping of Chinese steel, and instead they have been leading the charge against measures proposed by the European Commission that would give more teeth to the EU's existing trade defence instruments.
Moreover, this Government has been China's chief cheerleader for Market Economy Status, further undermining the ability of the EU to act against the dumping of over-produced state-subsidised Chinese steel.
The Prime Minister told me at PMQs a few days before I was due to fly out to Mumbai that he would be doing all he could to back the plan to save Port Talbot. I hope that he does change tack. I hope that he will start standing up for British steel. But I will believe it when I see it.
And as for the Secretary of State for Business Innovation and Skills, well, words fail me. 29 March was D-Day for the British steel industry, and yet Sajid Javid decided to go to a conference in Australia. Why was he not there in Mumbai with us, going into bat for British steel? Why was he in Australia when surely he should have been in India, doing his best to secure a sustainable future for a business that provides the British economy with 40,000 high-skill jobs? It simply beggars belief.
When it comes to steel, the Government has a dismal record of warm words and frozen actions. Well, that attitude must change, and fast.
If we are to find a buyer for the UK strip products business then we need an engaged and active government. This isn't about scoring political points, it is about saving jobs, communities and livelihoods.
The Welsh Assembly has been recalled to discuss the crisis; we need Westminster to do the same. Parliament must be recalled, there can be no delay. The Government must now roll up its sleeves and get to work with Community Union, Tata Steel and potential buyers to build a new future for the British steel industry.
Stephen Kinnock is MP for Aberavon
More from LabourList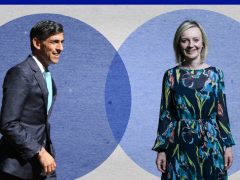 Comment
Rishi Sunak and Liz Truss have now gone head to head in six hustings with Tory members in…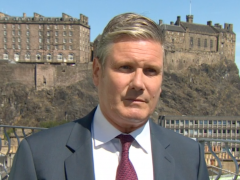 News
Keir Starmer has said that he will set out a "comprehensive set of proposals" to combat the cost-of-living…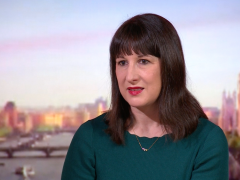 News
Rachel Reeves has urged the Tory leadership candidates to "stop playing to the gallery" and come up with…