The Tories are embroiled in another "Nasty Party" row over negative campaigning after Defence Secretary Michael Fallon was condemned for accusing Labour's London Mayor candidate of sharing platforms with extremists.
It is not the first time Fallon has come under fire for comments in election campaigns, after last year suggesting that Ed Miliband was willing to "stab the United Kingdom in the back to become Prime Minister".
Sadiq Khan dismissed Fallon's latest remarks at "desperate", exasperatedly telling LBC Radio: "For goodness sake, let's have a campaign that is positive".
Fallon accused of Khan of being "unfit" for office, and called him a "Labour lackey who speaks alongside extremists".
But a spokesperson for Khan hit back, saying that the comments reveal a Tory campaign that "is in real desperation".
"It was only a matter of time before they went down this route — so it's no surprise it's Michael Fallon who will literally say anything during an election," they said.
"Sadiq has consistently spoken out against extremism and terrorism. He's suffered death threats and constant abuse from Muslim extremists throughout his life because of his mainstream views."
They added that Fallon's statement "demeans the office of Defence Secretary".
Khan said that he is "the only candidate with a plan to address the issue which is very serious for Londoners of extremism and radicalisation."
"I'm also somebody who feels passionately that it is possible to be a Londoner and to be of Islamic faith," he said.
"I think it is a bit desperate to attack somebody who follows me on Twitter, or to attack me because I follow somebody, or to attack me because of my ex-brother in law who I've not seen for 12 years, or to attack me for sharing a platform when government ministers shared the same platform with the same people. For goodness sake, let's have a campaign that is positive."
With fewer than 10 weeks left until polling day, Khan maintains a consistent polling lead over Tory candidate Zac Goldsmith.
More from LabourList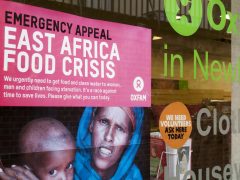 Comment
Someone in East Africa dies of hunger every 48 seconds. This is the result of the imperfect storm…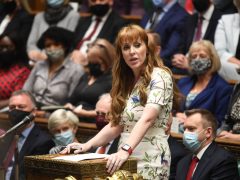 News
Angela Rayner has accused Boris Johnson of "watering down the rules to save his own skin" after the…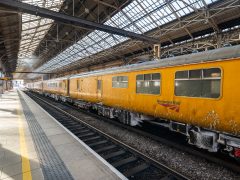 Comment
Network Rail, the company that owns and maintains Britain's railway infrastructure, has recently announced plans to cut over…