Lucy Powell has attacked Government plans to convert all state schools into academies claiming there is "no evidence" the reform will lead to an improvement in standards.
All remaining comprehensives in England will become taken out of local authority oversight regardless of local appetite for the change. Academies do not have to follow the national curriculum, term times or rules on admissions or exclusions.
Plans to extend the school day by an hour are also expected from George Osborne in an attempt to improve school standards. Schools will provide an extra five hours of teaching or activities every week using a £1.5billion fund from the Chancellor, though this will only provide the necessary cash for a quarter of schools.
A Bill could be expected to be unveiled as early as Thursday in parliament's Budget debate.
Lucy Powell criticised the plans for further academies, saying they will "do nothing" for pupil attainment.
"There is no evidence to suggest that academisation in and of itself leads to school improvement. How the government can plough ahead with the wholesale academisation of all schools in light of his evidence beggars belief.
"It's about time the government came forward with a comprehensive plan for school improvement for all children, in all schools up and down the country, and a serious strategy for raising standards for the next generation."
Powell's criticisms were echoed by the National Union of Teachers, who criticised the "privatisation" of education.
"The Government's real agenda has been laid bare – all schools to be unaccountable to parents, staff or local communities. Parents will be as outraged as teachers that the Government can undo over 50 years of comprehensive public education at a stroke.
"The Government's ultimate agenda is the privatisation of education with schools run for profit. The NUT will continue to resist the Government's attempts to privatise our education system and will campaign alongside parents and other allies to Stand Up for Education."
The controversial proposals were also highlighted by John McDonnell in his pre-Budget comments. The shadow Chancellor said the plans "will see schools competing with each other for funding and parents will see their aspirations constrained"
Academies were introduced by the Blair Government as a method of tackling failing schools. Urgent changes could be implemented rapidly by removing local authority oversight, but the controversial structure was given to fewer than 200 schools before 2010. The academy structure has been extended beyond failing schools since David Cameron took up office – a move strongly opposed by teachers for separating education provision from local needs.
More from LabourList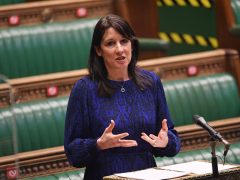 News
Rachel Reeves has declared that there is "no doubt" the Labour Party is "winning the battle of ideas"…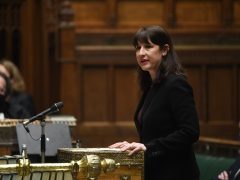 Comment
Below is the text of the speech delivered by Shadow Chancellor Rachel Reeves in response to the government's…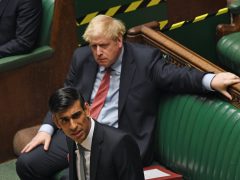 Daily email
Rishi Sunak is to bring forward additional cost-of-living support measures today, expected to include Labour's proposal of a…