Until  Shadow Communities Secretary Jon Trickett mentioned it on Monday, very few people had clocked that although there are not local elections in every part of the country, every voter in the UK will have an opportunity to vote this May.
That's because the whole of England (except Greater London and now Greater Manchester where the Mayors cover the policing role but there are other elections in any case) and Wales has elections for Police and Crime Commissioners. Most of the 40 PCC roles have only been contested once before, in 2012, though there have been a couple of by-elections in the interim.
That first round of elections was notorious for its record-breaking dismally low turnout (15.1%), caused partly by public disinterest PCC concept, partly the timing in cold and dark mid-November with no coincidental elections in most of the country, and partly by lack of campaigning by the political parties. When I was on Labour's NEC, Denis Skinner and I had to fight to persuade the party to even stand in every PCC seat, rather than stepping aside for independents in many weaker areas – which was the plan cooked up by the leader's office. One polling station in Bettws in Newport suffered the ignominy of a turnout of zero.
Other than the turnout story and the high number of independent elected, the 2012 PCC elections were eclipsed in the news by Labour's triumph on the same day in the Corby parliamentary by-election, a key marginal seat gained from the Tories.
In 2012, 16 Tory PCCs were elected, versus 13 Labour and 12 independents.
This time round turnout will undoubtedly be higher than in 2012 in all those parts of the country with local council elections (which includes Labour's metropolitan borough strongholds), or in the case of Wales, National Assembly elections on the same day. Even in areas without another election taking place, the turnout should be up on 2012 because May is a more pleasant time of year to campaign and vote than November, with better weather and more daylight hours.
For once, there will be no need for the BBC to estimate vote share nationally using imaginary projections from areas with no local elections, they can use real votes from across the country to show how well the parties are doing in this first nationwide political test under Jeremy Corbyn.
Labour's candidates are strong. There is a mix of former MPs Alun Michael, Vera Baird, Paddy Tipping, David Jamieson and Jane Kennedy; other veterans such as former minister Lord Bach (Leicestershire) and rising stars such as former adviser to Peter Hain, David Taylor (in North Wales) and former key seat parliamentary candidates Tristan Osborne (Kent) and Kevin McKeever (Northamptonshire).
Crime and antisocial behaviour was a strong policy suite for Labour in the Blair years and whilst it was bizarrely soft-pedalled under Miliband (given that toughness on crime plays well with Labour's working class voters and presumably there aren't many votes in being soft on crime) it hasn't been the subject of ideological strife since Corbyn's election in the way defence or the economy have. Presumably the space is there for our PCC candidates to present voter-friendly tough on crime policies. One hopes!
The voting system is Supplementary Vote (where voters can cast a first and a second preference), so it will be interesting to see if Corbyn's Labour can attract tactical transfers from Greens, Plaid Cymru or Lib Dems.
The PCC seats Labour is defending, are in order of majority:
Merseyside – 55,014 over Con
Northumbria – 54,325 over Con
South Yorkshire – 52,007 over Eng Dem
West Midlands – 48,470 over Con
West Yorkshire – 42,860 over Con
Derbyshire – 20,779 over Con
Durham – 17,358 over Ind
Nottinghamshire – 13,130 over Ind
South Wales – 11,467 over Ind
Cleveland – 11,169 over Con
Lancashire – 65,28 over Con
Bedfordshire – 3,858 over Con
The PCC seats where Labour is in second place are as follows, in order of majority:
Dyfed-Powys – 1,114 behind Con
Suffolk – 1,941 behind Con
Humberside – 2,231 behind Con
Staffordshire – 3,648 behind Con
Cumbria – 5,091 behind Con
Gwent – 5,112 behind Ind
Cambridgeshire – 6,526 behind Con
Warwickshire – 8,031 behind Con
North Wales – 8,560 behind Ind
Northamptonshire – 10,372 behind Con
Cheshire – 11,241 behind Con
Leicestershire – 12,826 behind Con
North Yorkshire – 13,557 behind Con
Wiltshire – 14,162 behind Con
Hertfordshire – 22,755 behind Con
Thames Valley – 23,835 behind Con
Sussex – 24,426 behind Con
Given this was seen as a rather miserable set of results in 2012, we need to be making significant progress compared to it – net gains, and overtaking the Tories to have the largest number of PCCs.
More from LabourList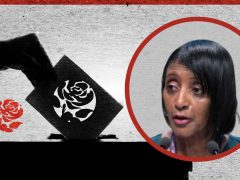 Comment
The last two years have not been the easiest time for anyone. For Black, Asian, and Minority Ethnic…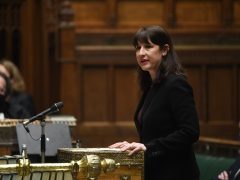 News
Labour has urged the government to close a "major tax loophole" in the windfall tax ahead of a…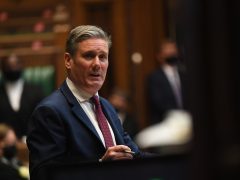 News
The Labour Party is preparing to make several significant policy interventions on the economy to combat the rapidly…