It's 10 days until voters go to the polls – here's a quick look at how the elections are shaping up across the country.

Message
"A choice between the politics of division and fear that has defined the Tory campaign, or the politics of unity, hope and opportunity that has defined mine. The Tory view of politics is all about division and fear" – Sadiq Khan speaking at London Metropolitan University today.
Forecasts
New YouGov polling in Wales lends itself to a forecast that would return Labour 28 Assembly Members – down two but enough govern alone as a minority administration. Welsh Labour would be very happy with that result, and while the projection would see Plaid Cymru make small gains to become the main opposition, the big difference would be the seven AMs returned by UKIP for the first time.
Polling expert Professor John Curtice has delivered his forecast for the local elections today: he says Labour is likely to lose around 170 seats next Thursday, based on the presumption the party is polling around two points behind the Tories. If the polls are roughly equal, Labour could lose around 120, and if they trail by four points, we could be looking at 220 losses.
Quote of the day
Doreen Lawrence gave a speech in support of Sadiq Khan in London this morning, saying she believes the city will choose "hope over fear":
"London is a city that not only tolerates, but celebrates our diversity…Growing up in London in the Sixties, I never imagined that we could see a Mayor of London like Sadiq in my lifetime."
Meme watch
Nicky Nicky Nicky! Out out out! Scottish Labour is having fun with the SNP's latest ad campaign, pointing out that it may not be the most original concept for a political poster – in fact it echoes the "don't just hope" slogan used by Margaret Thatcher in the 1980s. "We knew the SNP under Nicola Sturgeon had ditched the left wing rhetoric, but we didn't expect them to start stealing Thatcher's lines," quipped Scottish Labour deputy leader Alex Rowley.
Opponent watch
The Welsh Conservatives are rolling out the same kind of posters we've been seeing the Zac Goldsmith campaign use in London. It doesn't appear to have been the most glamorous launch – and it's interesting to see that unlike the Scottish Tories, they are keeping up the entirely false pretence of being in government after May 5.
More from LabourList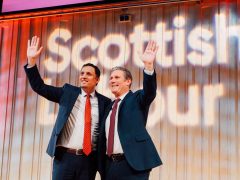 Daily email
Rutherglen: Will Labour win – and would it really signal Scottish revival? Starmer is hitting the campaign trail…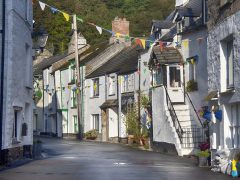 Comment
Labour has promised a 'Take Back Control Bill' in the first King's Speech. Aimed at England, it must…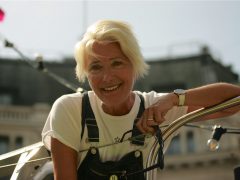 News
Almost 100 climate activists, experts and campaigners from around the world have written to Labour leader Keir Starmer,…