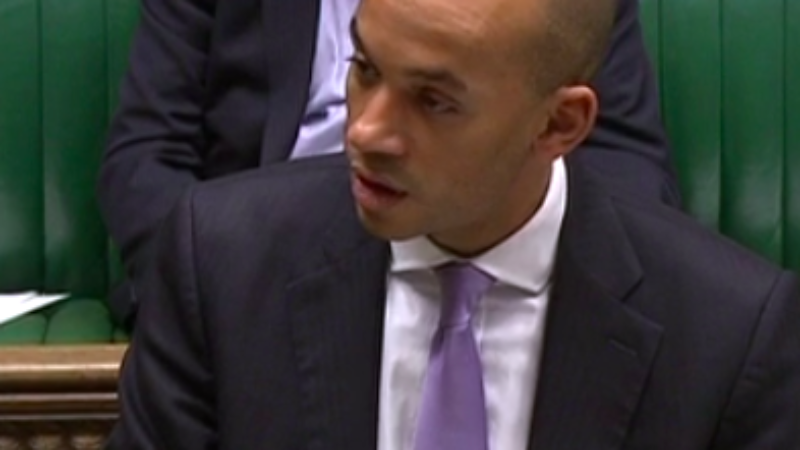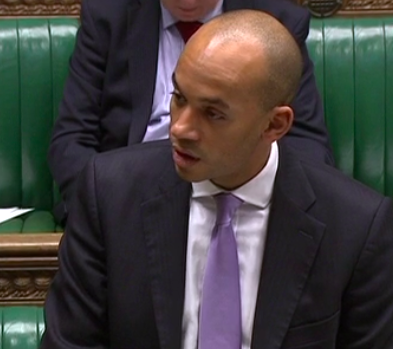 Chuka Umunna will today hit out at Zac Goldsmith's "openly Islamophobic" campaign against Sadiq Khan in the London Mayor contest.
The Streatham MP plans to accuse the Tories of running a campaign "that would make Donald Trump proud", and will call on supporters of other parties to give the Khan their second preferences in order to stop Goldsmith.
Speaking at a Labour In The City event tonight, the former Shadow Business Secretary will launch a scathing attack on the Conservatives' efforts to retain City Hall, which he says amounts to attempting to "punish Sadiq for committing the crime of being a Muslim".
It is not the first Labour attack on Goldsmith over this issue, with Yvette Cooper recently criticising the "racist" campaign.
Umunna says that he has "spoken to a number of current and former Tory ministers who are in despair at Zac Goldsmith's low energy, uninspiring campaign", and are disappointed in their candidate's campaign. "They are now so fraught that the Tories have resorted to running a nasty and openly Islamophobic election campaign against Sadiq Khan that would make Donald Trump proud," he plans to say.
"The Tories want to focus attention away from the key issues facing Londoners – housing and transport – on which Sadiq is far ahead of Zac, and punish Sadiq for committing the crime of being a Muslim and having been a human rights lawyer. It is base politics of the worst kind and Londoners should have no truck with it."
Goldsmith's campaign has been advised by Lynton Crosby, the controversial political strategist who helped the Tories in last year's election – as well as masterminding the 2005 "Are you thinking what we're thinking?" slogan, which also drew claims of racism.
Umunna will use his speech to urge "progressive minded Londoners" to punish Goldsmith for his negative campaign by giving their second preference votes to Labour if they are voting for another party first.
"I urge all progressive minded Londoners – who are the majority in our Capital – to reject this politics of prejudice and give Sadiq your support, preferably your first preference. If you are voting Lib Dem or Green, I encourage you to give Sadiq your second preference and reject the Goldsmith campaign, the tone of which runs counter to everything modern London stands for."
However, the Green Party today confirmed they would not be officially making a second preference endorsement in the race.
Umunna will also wade into the EU referendum debate again and rubbish the Leave campaign as one resorting to conspiracy theories.
"Project Conspiracy asks people to believe that Unite's Len McCluskey and Unison's Dave Prentis, leaders of the biggest trade unions, have secretly teamed up with those well known socialists at the CBI and Christine Lagarde at the IMF, to hoodwink the British people into opposing Brexit. This is being orchestrated by Len's new best friend, Tory Chancellor George Osborne, aided and abetted by President Obama of the United States. It is, of course, pure fantasy, like much of the Vote Leave campaign."
More from LabourList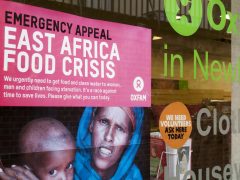 Comment
Someone in East Africa dies of hunger every 48 seconds. This is the result of the imperfect storm…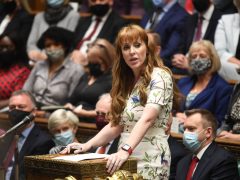 News
Angela Rayner has accused Boris Johnson of "watering down the rules to save his own skin" after the…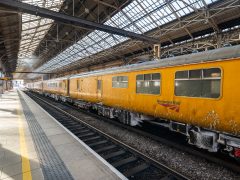 Comment
Network Rail, the company that owns and maintains Britain's railway infrastructure, has recently announced plans to cut over…