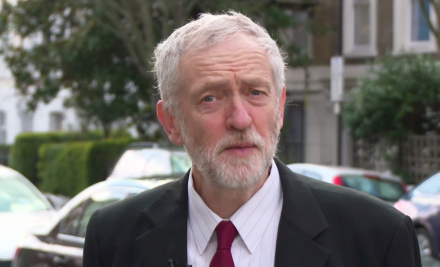 Labour's campaign launch represented the challenges facing the party under Jeremy Corbyn. The leader must connect with those outside his urban comfort zone – and he tried to so by heading to Harlow.
The Essex town is a swing seat, going Tory in 2010 and 2015, but having a Labour majority in the council. It is a product of previous Labour successes: it was a planned town, created by the post-war Government who built homes and created communities.
However, it is world away from the land with which Corbyn is familiar. The Labour leader has spent over four decades in politics, either as an MP or London councillor. He is seen as a left-wing intellectual who is preoccupied with debates and ideas.
Harlow, by contrast, has a low-skill economy dominated by retail and service work. It has a smattering of further education institutions but no public centres of research. If Labour is to return to government then it must win support from these parts of Britain which, despite their proximity to London, do not share the capital's fast-paced economy or lifestyle.
Harlow is symptomatic of Labour's decade-long electoral decline. The people there are not averse to voting Labour – but they have not been convinced by our party in 2010 and 2015. If Labour has a communication problem, it will be felt in Harlow.
To win in May, Labour has to move beyond its heartlands and speak to people who were persuaded to vote Conservative last year – but there are differences in opinion as to what constitutes success.
Jon Trickett, who is co-ordinating Labour's election campaign, has said any advance on the Conservative's seven-point 2015 lead is a good result, though many argue this sets the bar too low. They want Labour to aim higher following the Conservatives' brutal Budget and the Panama Papers scandal.
Regardless of how high we set the bar, Corbyn needs to connect with swing voters. This is a tough challenge. A young mum in Harlow town centre said she had no idea elections were taking place next month – and added that she has no plans to explore the issues before May 5. Far from seeing Corbyn as a toxic figure, she was simply unsure of who he is.
Those who did know the Labour Leader were not very keen. Kevin, a local dad, said Corbyn was a "waste of space", saying he didn't feel confident about Corbyn's ability to run Britain.
Perhaps in an attempt to tackle these types of worries, Corbyn put the emphasis on populist policies at the launch.
Tax avoidance has dogged the Conservatives, from their discredited "sweetheart" deal to cover Google's back taxes to the revelations of the Panama Papers – which have implicated David Cameron's late father.
Corbyn contrasted Labour with the Conservatives' "nasty party" image and attacked the Tories for cuts to disability benefits and local authority funding.
He also invited the staff of the local cafe to speak about the problems facing the community. One of these – Tom – described cuts to the local hospital and the impact on the staff who cared for him during his battle with cancer. Corbyn built on this, describing the NHS as Labour's "proudest creation in Government. He attacked the Government's record on the dispute with the junior doctors – one where public opinion is behind Labour.
The leadership's rhetoric on steel, however, is less likely to connect with the voters of Harlow. While heavy industry is crucial for people in Wales, Harlow does not have a strong manufacturing base.
Labour is the party that will stand up for ordinary people, Corbyn repeated, again and again, in the question and answer session after his speech. The New Politics was created to be the straight-talking approach the population seemed hungry for – instead of the far-removed world of wealth, class and Westminster that turns people away from politics.
Corbyn, so far, doesn't seem to have gone far enough to overcome many people's political apathy. His policies – while good, just and egalitarian – will need to offer more for voters in places like Harlow if Labour is to see the recovery the country needs.
Value our free and unique service?
LabourList has more readers than ever before - but we need your support. Our dedicated coverage of Labour's policies and personalities, internal debates, selections and elections relies on donations from our readers.
If you can support LabourList's unique and free service then please click here.