Alistair Darling will today warn of the dangers of Brexit – as Jeremy Corbyn comes under fire from Labour activists for his own pro-EU stance.
On the first official day of campaigning in the referendum, the former Labour Chancellor will enter the EU debate by warning that the Leave campaign is "playing with fire".
But the Labour Grassroots Out (GO) campaign have hit out at Jeremy Corbyn's speech advocating an In vote yesterday, saying it "was like watching him walk through a pit of eels".
In a major speech in Westminster today, Darling is expected to say:
"The single most important determinant of the health of our economy is confidence, and it is waning as the risk of leaving comes in to focus.
"We know what happens when confidence plummets. We saw that in 2008 and we are still living with the consequences of the global financial crash. Confidence remains low and uncertainty is making that worse.
"When the IMF single us out as facing what will be a self-inflicted wound, we can't ignore it. We can't afford to take a decision where no one on the other side has any clear idea of where we would end up if we left."
Darling, who ran the successful campaign to keep the UK together in the 2014 Scottish independence referendum, will also accuse the Leave campaign of "playing with fire and asking the British people to play along".
And he will argue that "there is nothing patriotic about turning a blind eye to credible warnings of economic disaster, just as there is nothing patriotic about saying we are unable to hack it in a club that is big enough for 27 others, but not the UK."
"The politics of division and separation fundamentally hinder our ability to progress in an increasingly interconnected world," he will say. "The Leave campaigns misunderstand that today economic power is proportional to the strength of your international alliances, not the strength of your anti-Brussels rhetoric."
But while Corbyn argued yesterday that "the Labour Party is overwhelmingly for staying in", he has today come under fire from Eurosceptic Labour group, who claim the party leader does not wholeheartedly back a Remain vote.
Labour GO's Head of Strategy, the former Trade Minister Nigel Griffiths, has said that Corbyn is "clearly wrestling with his conscience" over the EU.
"Jeremy Corbyn delivering a speech in favour of the EU was like watching him walk through a pit of eels. He was clearly wrestling with his conscience, trying to pretend he's interested in the Remain campaign in any way shape or form" Griffiths said.
"It's vital Jeremy sticks to his Labour agenda and beliefs. The only true Labour standpoint is Brexit".
John Sweeney, a Labour GO supporter and party activist in Islington, added that Corbyn has "spent 40 years campaigning for Brexit, and only 12 months pretending to be in favour of Remain".
More from LabourList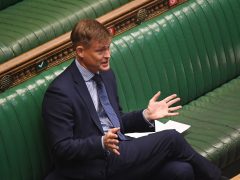 Comment
There were plenty of warnings that Hartlepool would be a struggle if you cared to look for them.…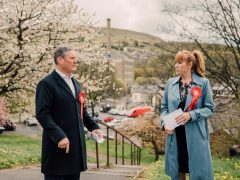 Daily email
Tony Blair and Peter Mandelson are taking to the airwaves and print to publicly offer their analyses of Labour's…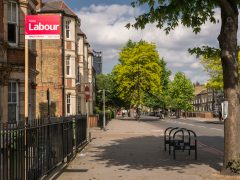 Comment
In our daily emails around the May 6th elections, we invited readers to share their thoughts on the…