David Miliband has made a rare foray into Westminster politics with a damning attack on the "arsonists" who want to take Britain out of the EU.
The former foreign secretary will today describe a vote for Brexit as "an act of arson on the international order" at a time when the need for international co-operation is greater than ever.
Miliband will also warn that efforts to tackle a series of global crises – on tax avoidance, climate change and security – would be put at risk by a decision to pull out of the EU.
"It is said that the world is increasingly divided between firefighters and arsonists.  For centuries, Britain has been a firefighter.  We have always sought to balance great powers and check the abuse of power.  There is no shortage of fires that need to be put out around the world at the moment.  This is no time for Britain to join the ranks of arsonists, and there should be no doubt that Brexit would be an act of arson on the international order."
Miliband will also say that a vote to leave the EU would be unprecedented in the amount of power voluntarily given up by one country and portray such a move as "unilateral political disarmament".
"All thrown away in a vote to leave. For what?," he will add.
"For a cold, hard lesson in the demon of hubris, born of delusion that the world owes us a break. A tragic miscalculation which weakens ourselves, our friends and the international order on which we depend."
Miliband, who narrowly lost to his brother Ed in the Labour leadership election in 2010, stepped down from the Commons in 2013 and is now president and chief executive of the International Rescue Charity in New York.
He will draw on his international experience as he describes a fast-changing world in which there are increasing threats to Britain and her neighbours.
"The global commons – the physical, legal, environmental, even moral space which we hold in common – is under threat as never before…at a time when the need for global co-operation is greater than ever before.  The rising powers in China and elsewhere are not ready to take on global leadership, and the traditional powers, whether led from the right, left or centre, are not willing or sometimes able to exercise their traditional role. The result is instability and uncertainty."
More from LabourList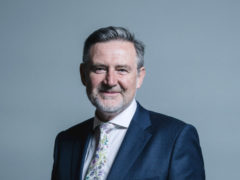 Comment
We saw the government this week announce a new target to cut CO2 emissions by 78% by 2035.…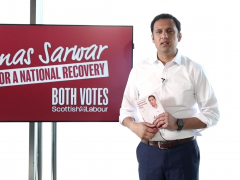 News
Anas Sarwar has declared, while unveiling the Scottish Labour Party's 'national recovery plan' manifesto today, that the Holyrood…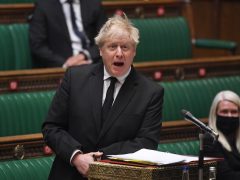 Daily email
The PM has a "perennial problem", according to government sources. He just cannot stop handing out his phone…