Frank Field today described Jeremy Corbyn's recent intervention in support of Britain remaining in the EU as "the second longest suicide note in Labour's history – the longest being Michael Foot's 1983 manifesto" and warned of the loss of Labour voters to UKIP.
Speaking at Vote Leave, Field said:
The last thing Jeremy needs to do is to undermine further the traditional Labour vote, much of which wishes to leave the European Union. For the Party leader more actively to campaign for the Remain campaign will push even more Labour voters into the arms of UKIP.
The European referendum is of course about the future of our country. But for those of us on the centre-left of politics it is also about the future of the Labour Party: a secondary issue, I grant you, compared to what happens to the long-term wellbeing of our nation, but a very important issue nevertheless.
There needs to be an impressive showing of the Labour case to leave the European Union if the referendum is to be won. But there is also an almost equally important reason for such a showing which centres on keeping the Labour vote together and from which an appeal can be made for victory in the 2020 election.
The level of immigration is already a major issue for traditional Labour supporters, and never more so for those in lower paid jobs.
Our open door policy, which began under Tony Blair, has pushed down wages at the bottom of the labour market. It has increased the queues for health services and even more so for homes. And it prevents ever more parents from gaining a school of their choice for their children.
I will return to the EU effects on each of these forces closing down the choices open for the least privileged in our society on another occasion. Today I want to look at the likely impact of the EU referendum on Labour's ability to continue as an effective opposition and for this opposition status to be used as a launch pad to government.
Long-term trends are at work here. A succession of Labour leaderships have appeared to have fallen increasingly out of love with representing traditional Labour voters, as they sought to ensure that Labour appealed to those parts of the electorate usually untouched by the Party's appeal. The process began under Mr Blair and continued under Gordon Brown. Triangulation, or as it turned out to be self-strangulation, was the order of the day as the views and interests of an emerging upper-middle class increasingly captured the Labour Party.
Not surprisingly therefore all too many of these traditional Labour voters have been looking for a new political home. And all too many of them have now found one in UKIP. There's no point in Labour MPs whingeing about UKIP. UKIP has only risen in support and become a deadly threat to Labour to the degree that a Labour leadership, supported by all too many Labour MPs, allowed the Party to desert the bedrock of its long-term support and particularly over immigration.
That erosion of our base was all too apparent to those politicians who were prepared to use their eyes and ears in their own constituencies. The despair and anger of Labour, and one time Labour, voters is easy enough to pick up. It only requires knocking on doors and then listening to voters' concerns. A different experience, I grant you, from telling voters they are wrong.
Since the heyday of Mr Blair's 1997 election victory:
the Labour vote has fallen by 4.2 million;
abstention's share has risen by 2.7 million; and
the UKIP vote has increased by 3.7 million.
Not all of the abstentions come from Labour voters and not all disgruntled voters who are allying themselves with UKIP come from the Labour fold. But as a very minimum we can say that over the past decade the Labour leadership has been the primary recruiting sergeant for what are now millions more UKIP voters.
It is important, however, to recall just how significant the Labour haemorrhage has been to UKIP. What began as a trickle is now a mighty flood. In the 2010 general election UKIP had only managed to recruit 138,000 voters who previously had voted Labour. Compare that position now with the position in 2015. Nearly a million (931,000) Labour voters deserted their traditional party and put crosses against UKIP candidates. Almost a quarter of UKIP's vote in 2015 came from voters who in the 2005 general election had voted Labour.
That trend could be continuing, particularly as the line the Labour leadership is taking on the EU will increase the erosion of our traditional vote.
The one overwhelming plus I thought we would get from Jeremy's leadership was a continuation of the root and branch opposition to the EU he has expressed from the day he entered Parliament in 1983. It is up to Jeremy to explain why he is now supporting the Remain campaign at the cost of representing traditional Labour views.
We will get our first inkling of where the Corbyn leadership is taking us from the results of the local government elections on 5th May. London's result will be important of course, but London is an island unto itself. We should have won the mayoral election last time in London. And on the 2015 general election results, poor as they were, we should win London handsomely. In 2015 the Tories won 34.9 per cent of the London vote while Labour piled up 43.7 per cent.
The real test will come from the local government results where voters over the whole country will have a chance to pass judgement not on how well their local authorities are being run, although that is what in theory the local elections are about, but on each party's performance nationally. There are two major tests for Labour.
 All too much of Labour's vote in Scotland has stampeded towards the Scottish National Party. All other parties – including UKIP – have been crushed in this mega political migration. Will Labour make enough of a recovery to come second? Or, alternatively, will the Tories of all parties in Scotland, poleaxe Labour into third place by themselves coming second in the popular vote to the SNP? Whatever the results in Scotland, Labour voters will not be adding to UKIP's stockpile of support.
 Not so in Wales where there is a much clearer three-way contest between Labour, Plaid Cymru and UKIP. Voting for the Welsh Assembly will reveal, if and to what extent, UKIP is eating into Labour's Welsh vote. The first clear signs of how UKIP is or is not continuing to cut into our vote will come when the Welsh results are declared.
The May local election result will tell Labour how well, if at all, it is recovering from one of its worst general election results in its history. The European referendum holds out an untold danger if another swathe of Labour voters depart to UKIP who they see registering more effectively their own sense of national wellbeing and destiny. Whatever the referendum result, June 23 holds huge danger for Labour remaining the contender for power.
Jeremy needs to respond to the danger that confronts the longer term future of the Labour Party as a party contending for government. Appeasing the Euro-fanatics in Labour's ranks will not buy peace in Westminster. It will however help deliver a new wave of support for UKIP. And UKIP is already second in 44 Labour seats. Watch this space.
More from LabourList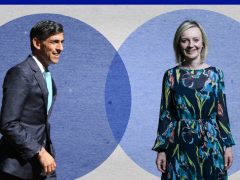 Comment
Rishi Sunak and Liz Truss have now gone head to head in six hustings with Tory members in…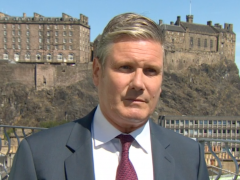 News
Keir Starmer has said that he will set out a "comprehensive set of proposals" to combat the cost-of-living…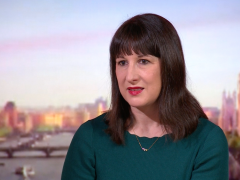 News
Rachel Reeves has urged the Tory leadership candidates to "stop playing to the gallery" and come up with…