The EU referendum campaign will be a pretty grim affair, if new research from the Fabian Society and GQRR is any guide. In our age of political mistrust, our poll finds that no one in the debate is held in high regard. People feel unfavourable towards the EU, but equally so towards all the political parties, campaigning organisations and protagonists.
The most powerful messages on each side also make depressing reading for those who hoped for a big national conversation rather than Project Fear. Fear of migration is by far the most persuasive argument for Brexit, while fear of change and uncertainty are the most resonant reasons to Remain.
The research shows that a close race could get tighter still. So what could swing it either way in the coming months? Our polling indicates that the messages and arguments of the Leave campaign are more popular and persuasive than those of Remain – which suggests people may become more Eurosceptic as the debate progresses and they become more engaged and informed.
If this is true, then the referendum will not be a question of "head" verses "heart", as is sometimes said, but of leadership versus argument. In other words, if people sit down and scrutinise the arguments, without the context of cues from politicians, parties and campaigners, Leave will win.
This explains why the full-throated support of the Labour party will be vital if Remain is to prevail, with around three in 10 Labour supporters currently backing Leave and one in 10 undecided. Figures including Jeremy Corbyn, Alan Johnson, Gordon Brown and the trade union leaders will all need to pile in, to reach different parts of the Labour family, and they must look like they mean it.
Our poll disproves the idea that voters are going to get bored and tune out. Eight in 10 adults told us that the stakes were high and the referendum is one of the most important decisions for decades. This offers a glimmer of hope for Remain, because Leave – who lead among those most likely to vote and among the over-55s – will win a low turn-out referendum. But Remain leads narrowly among all those who voted at the 2015 election and is well ahead among the under-55s. This means that the Labour party's still formidable election turn-out operation could decide the fate of the nation.
So as campaigning steps up a gear, the challenge for Leave is to win over floating voters by unhooking popular arguments from unpopular personalities. For Remain the task is to drive turnout with a high-stakes narrative, keep the story simple and promote campaigners who can reach out to every part of our diverse electorate.
Who wins will determine the path of Britain, not for one parliament, but for decades to come. For the Labour leadership and the Labour campaign machine, sitting on the side-lines is not an option.
Argument or organisation? The battle over membership of the European Union by Olivia Bailey is published by the Fabian Society
Gordon Brown will deliver a keynote EU referendum speech at Fabian summer conference on May 21. Tickets are on sale here
More from LabourList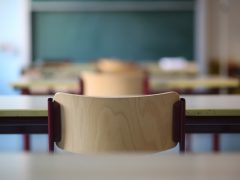 Daily email
Boris Johnson has continued to use Theresa May's old tactic of ignoring opposition day votes. The government adopted…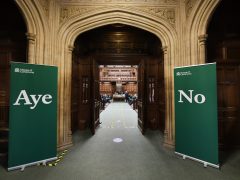 News
The House of Commons has approved, by 263 votes, Labour's expression of support for protecting holiday pay entitlements…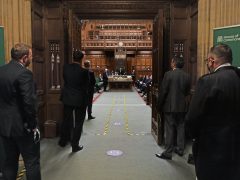 News
Tory MPs abstained on a motion put forward by Labour today against government plans that the opposition party…