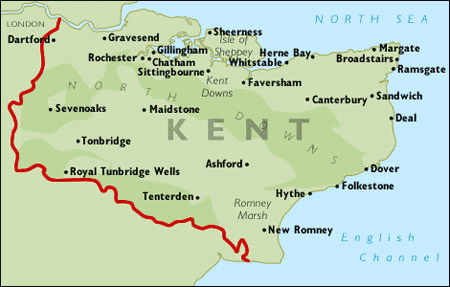 For the first time since last year's General Election it feels like there is a shared sense across the party of what it means to be Labour. This feels good. The sniping between the PLP and the leader's office is on hold. Across the country MPs and activists of all strands of opinion are out campaigning together, united in a desire to get the best possible results for Labour in a vital set of elections on 5 May.
With a handful of exceptions that unity also extends to campaigning together for an In vote in the European referendum on 23 June. And along with the public falling apart of the Tories over Europe, in stark contrast to Labour's unity on the issue, a string of domestic issues have also united Labour.
The Budget was clearly deeply unfair, making the poor carry the burden of austerity. The wheels have come off the economic recovery. When even Iain Duncan Smith is attacking welfare reforms as unfair on the disabled, they have definitely gone too far. Local councils are facing cuts that are too deep everywhere but particularly focussed on councils in the most deprived, most Labour-voting areas. The forced academisation of all schools looks like the ravings of an ideologically-obsessed government that has run out of practical plans to improve public services and instead is imposing structural changes for their own sake and alienating its own councillors in the shire LEAs.
And the Government's sluggish response to the steel crisis illustrates a complete lack of an industrial strategy and even of any particular interest in the fate of 40,000 workers in a key industry, in contrast to Labour taking the initiative in both policy proposals and speed of reaction.
All this has helped contribute to a poll lift that means that compared to a few months ago means we can go into the May elections with an expectation of some creditable results.
But I was reminded today not to get carried away and forget the fundamental problems Labour faces if we want to capitalise on the unpopularity of this mess of a Tory government and return to power and to changing the country for the better in 2020.
We've been staying down in Kent to visit my family for the Easter holidays so I commuted into London on the train along the North Kent coast.
My journey was like a litany of Labour's lost marginal seats.
It began in Margate, parts of which are in Thanet South. Labour from 1997 to 2010, now we are third behind the Tories and UKIP. This is a seaside town with considerable pockets of poverty.
Next Whitstable. Never in a Labour parliamentary seat, ever in history, but now it is the most Labour component of Canterbury constituency, which the wipeout in Scotland bizarrely means we need to take to form a working parliamentary majority.
Next Sittingbourne, a gritty town partnered in electing an MP with Sheppey with its history of steel works. Again Labour from 1997 to 2010 and now we start in third place behind UKIP.
Next Rainham then Gillingham, both in the same parliamentary constituency. Gillingham returned a Labour MP from 1997 to 2010. Now it has a 10,530 Tory majority.
Next Chatham. Chatham and Aylesford had a Labour MP from 1997 to 2010. Now it has an 11,455 Tory majority.
Next Rochester and then Strood. As Medway on different boundaries this had a Labour MP from 1997 to 2010. Now we are third behind UKIP.
Next Gravesend, where my great grandad was Labour Mayor. Gravesham had a Labour MP from 1997 to 2005. Now it has a 8,370 Tory majority.
After crossing the Thames into Essex the train runs fast through Thurrock, Labour from 1945 to 1987 and from 1992 to 2010, now Tory by just 536 votes, before reaching Labour territory in London.
The people in North Kent and South Essex are not posh. They are very normal down to earth people who need decent public services. They will elect Labour MPs – and re-elect them several times – when the party gets its act together, and when they do they provide seven or eight of the seats that give Labour a majority. Without Scotland we need these seats even more. They rejected Labour in 2015 because it had no real policy offer for them but also made no effort to connect with them culturally.
We need to win back former Labour voters from both the Tories and UKIP in these seats in very large numbers. There is no getting round this. No pool of Lib Dems, Greens or non voters that can get us anywhere near.
Any one who knows Kent and Essex will know that people here don't want a more leftwing Labour Party.
The demographic, political and cultural distance between them and the typical Labour Party member is unfathomable.
What appeals to Labour members in terms of policy and Jeremy Corbyn's personality simply has no resonance here.
Until we deal with that conundrum – that our direction and image as a party is disproportionately set by people in Islington (by the way I like Islington, it's just nothing like the swing areas we need to win back) not people in the North Kent or South Essex seats that we need to turn back into marginals and win – we can and should enjoy our moments of unity and our victories in local or regional elections or on specific campaigns, but we will be no nearer to ever forming a government and really being able to help the Tories' victims again, be they disabled victims of welfare cuts, kids in schools subjected to academy status for its own sake, or redundant steel workers.
And that's the question. Are we a party whose objective is representing a broad sweep of ordinary British people and transforming Britain through government, or a narrow debating society and protest group for making ourselves feel better by shouting at the Tories?
More from LabourList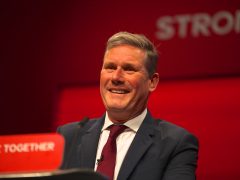 Daily email
Since becoming Labour leader, Keir Starmer has made consistent efforts to show that he is not Jeremy Corbyn…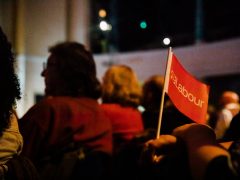 News
New guidance issued by Labour for selecting parliamentary candidates ahead of the next general election is set to…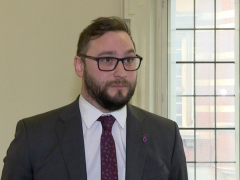 News
Christian Wakeford today defected from the Conservatives to the Labour Party. Some have wondered whether his politics fit…