Its 10 years to the day since David Cameron posed with huskies on the Arctic ice and told reporters "When I think about climate change and our response to it, I don't think of doom and gloom, costs and sacrifice. I think of a cleaner, greener world for our children to enjoy and inherit."
So it's pretty ironic that today Conservative MPs have voted to block wind farms, even where they enjoy strong local support. Shutting down all support for wind energy in Britain is just the latest u-turn from the self-proclaimed "greenest government ever."
To mark ten years since his husky photo op, I've pulled together the Prime Minister's top 10 green U-turns.
1. Privatised the Green Investment Bank without protecting its special green status
Ministers are currently seeking to sell off the bank and abolish the rules that would ensure all its investments are in green technologies. It could leave our "Green Investment Bank" free to invest in fossil fuels like fracking.
2. Scrapped zero-carbon homes pledge to ensure new homes are warm homes
New dwellings from 2016 will not have to generate as much energy on site through renewable sources, such as wind or solar power, as they would use in heating, hot water, lighting and ventilation.
3. Cut solar subsidies with more than 18000 jobs at risk
Subsidies for solar have been cut by 64% and tax relief for community clean energy projects has been abolished. The government has admitted this could lead to more than 18600 job losses.
4. Blocked any new wind farms, even where they enjoy local support
New onshore windfarms will not receive subsidies after 2016. Even wind farms that enjoy strong local support will effectively be blocked from going ahead.
5. Taxed renewables
A £910m-a-year raid has been made on the renewable energy sector by imposing a carbon tax even on non-polluting projects. A major new tax raid on solar and home insulation is still being considered.
6. Taxed low-emission cars
Tax exemptions for low-emission cars have been scrapped.
7. Subsidised highly polluting diesel
Our cash is being thrown at highly polluting diesel generators through generous subsidies paid for through higher energy bills.
8. Broken a 10-year promise to invest in Carbon Capture and Storage (CCS) technology
The £1 billion fund to support cutting edge new technology that captures carbon emissions has been scrapped.
9. Stripped away safeguards to reduce the environmental risks of fracking and green-lighted fracking under National Parks
Ministers have u-turned on their pre-election promise to voters to stop fracking in sensitive parts of the countryside like National Parks, and near drinking water sources.
10. Slashed investment in home insulation
Investment in home insulation has been cut by more than half resulting in higher energy bills for millions of households.
10 years ago the Tories told us to Vote Blue, Go Green. What a sorry legacy they will leave.
More from LabourList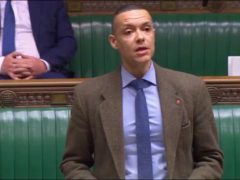 Comment
This was delivered as a speech in the recent Commons debate on modern antisemitism. For me, this debate…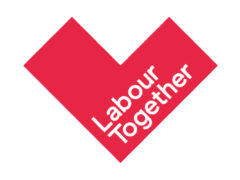 Daily email
The world of work is changing. With technological advances and businesses looking for new ways to cut costs,…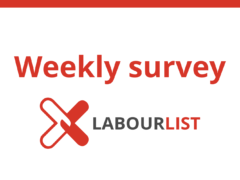 News
Welcome to our latest LabourList survey. Tell us what you think about the Labour MPs who quit the…