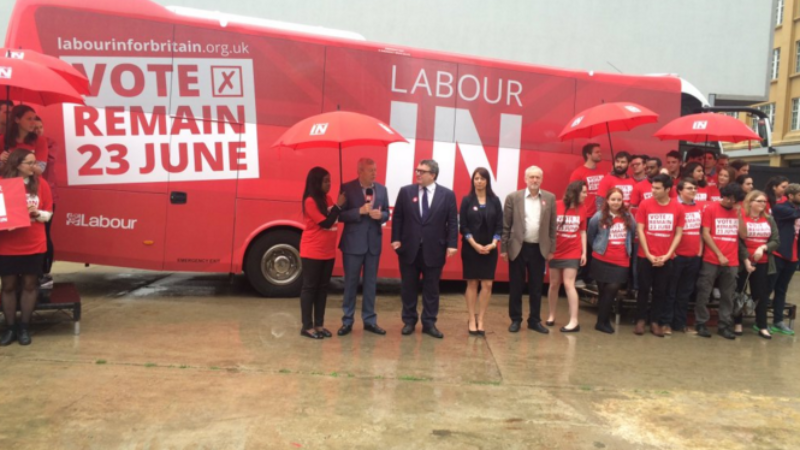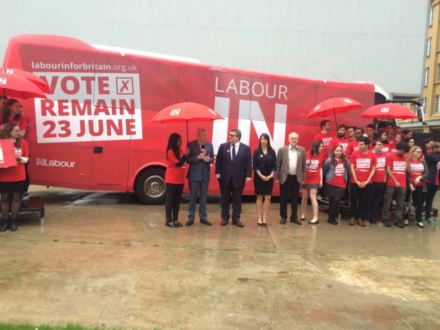 Jeremy Corbyn and Alan Johnson today launched the short campaign for Labour In for Britain and said the turnout of party voters is key to securing an "in" vote.
Making an upbeat case for why Britain is better as part of the EU, Johnson said Labour would fight for those whose jobs and communities which depend on trade with Europe.
"Labour believes in standing up for working people whose jobs and communities depend on trade with Europe. Labour believes in standing up for the rights of everyone to be treated fairly at work – and for the rights at work that are guaranteed by our membership of the EU.
"Labour is united in campaigning for Britain to remain in Europe. That's because Labour values are at the heart of this campaign – and that's the message we'll be taking to Labour voters across the country over the next six weeks."
The launch also unveiled the Labour in for Britain campaign bus, which will travel to over 100 towns and cities over the course of the campaign.
Johnson will be joined by several prominent Labour figures during the campaign tour includingCorbyn, Tom Watson and others from the shadow cabinet.
The launch coincides with TUC research released today, showing one million workers would face having to work longer hours in the case of Brexit. The EU's working time directive" has cut by half a million the number of British people working more than 48 hours a week – and the workers' body estimates that without the policy, those working excessively long hours would rise above 4.5 million.
Angela Eagle, shadow Business Secretary, said "When Brexit campaigners talk about cutting 'red tape' we know what they mean. Their vision is a race to the bottom, a race where rights at work are slashed, and where working people will inevitably lose."
More from LabourList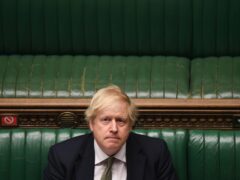 Comment
The leaked clip of Downing Street staff joking about a rule-breaking Christmas party dominated PMQs today as expected.…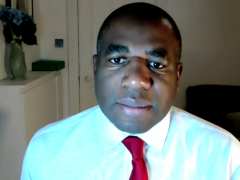 News
David Lammy has called on Boris Johnson to apologise and explain what happened after leaked footage revealed political…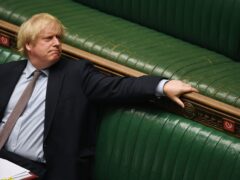 Daily email
Several rule-breaking events stand out in the pandemic. The Barnard Castle eye test, for example, and Matt Hancock's smooch with an aide.…