Today, at the Fabian Society's summer conference, Gordon Brown makes a direct appeal to Labour voters, imploring them to 'vote remain', rather than 'remain at home'. In a handful of words, this choice sums up the left's referendum campaign. What's more, the success or failure of appeals like this, will decide who wins.
David Cameron's EU campaign is all about persuasion. His job is to convince people who intend to vote on 23 rd June, but are not firmly in one camp or another. A great many of them supported him in last year's election.
By contrast, Labour's main task is motivation. Most Labour supporters are not fervent pro-Europeans but they have no particular beef with the EU either. The polls suggest that they will vote 'remain' by a large margin, if confronted with a ballot paper. Labour's challenge, however, is that they may not care enough to vote. For example, a Fabian Society poll in March found that only a little over half the party's 2015 voters were certain to take part.
Labour voters come in all shapes and sizes, of course. A swathe of affluent, educated Labour supporters need no motivation. Voting to remain reflects their cosmopolitan cultural outlook and their economic interests. But there are many more Labour voters who need to be shown why voting 'in' is worth it. The party's job is to reconnect with its many supporters whose thoughts only turn to politics at election time. They are the apolitical twenty-somethings, the mums rushed off their feet, the first and second generation migrants, the white working class voters in those places that still feel 'tribally' Labour.
They will see a line or two from Brown's speech flicker across the screen on Saturday's news bulletins. It will be another layer of sediment, part of a steady accretion of arguments, which Labour hopes will lead its less engaged supporters to conclude there is enough at stake to vote.
The messenger matters just as much as the message, however. With blue-on-blue political warfare dominating the media coverage, huge numbers of people don't know the Labour party's position on the referendum. This matters because voters seek cues from their parties, so Labour's task is to show that 'remain' is a Labour cause, with the backing of every major figure in the party.
In this, Brown is an essential standard bearer. While he may not be popular with everyone, he is the quintessential emblem of the Labour brand. So with him and Jeremy Corbyn both loudly pro-remain, the handful of pro-Brexit voices in the party will be too faint to sew doubt in the minds of tribal Labour voters.
This is not the end of the story, however. Labour's EU 'air war' seems to be ramping up. But the party will only deliver its voters to the polls with local activity on the ground and there is little to show, so far. The party has hired extra local staff, but there is no sign of the street-by- street campaigning you see at big elections. Activists don't seem motivated, and in most places no one is really asking them to lend a hand.
So alongside big speeches, the party needs to switch on its 'ground war'. For the next 6 weeks, it needs volunteer teams on the doorstep, every day, in every part of the country. And on referendum day itself, it must deploy ten thousand activists to push people to the polling stations.
The opinion polls may show a widening lead for Remain, but that will count for nothing if Labour supporters don't turn out in sufficient numbers. And Labour voters will only turn out if they're asked to. On the national stage, figures from Corbyn to Brown are starting to ask, as today's conference shows. Next, Labour's election machine needs to do the same locally. This outcome of the referendum is in the hands of Labour's leaders, its campaigning machine and its foot-soldiers. As the party's activists like to say to each other, it's all about 'getting out the vote'.
Andrew Harrop is General Secretary of the Fabian Society.
More from LabourList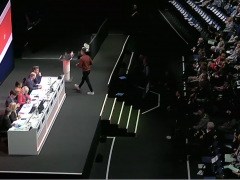 News
Labour passed a number of constitutional amendments, known as rule changes, at its party conference this year. We…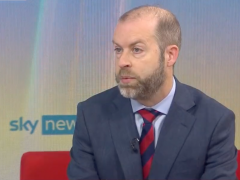 Video
Jonathan Reynolds has denounced the government's economic policy as "unsustainable, dangerous, reckless and a gamble with people's futures"…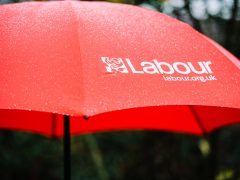 Daily email
YouGov published explosive findings last night. According to the pollster, Labour has a 33-point lead over the Conservatives – which…