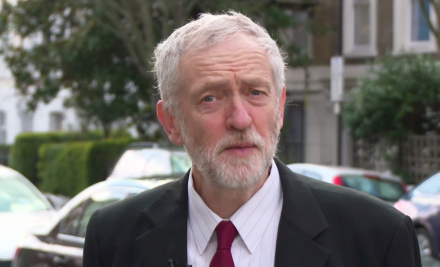 Jeremy Corbyn has issued a defiant message to his internal critics as he vowed Labour would defy predictions and not lose any seats on Thursday.
The under-fire Labour leader confirmed he would "of course" stand in any future leadership election as he told activists to look for electoral gains around the country.
Corbyn was speaking in London as he unveiled a new election poster saying: "Elections are about taking sides. Labour is on yours".
"We are not going to lose seats," Corbyn told the BBC.
"We are looking to gain seats where we can, but these elections are being fought on the issues of every different community across the country."
As speculation increases of a challenge from backbenchers in the aftermath of the elections – including a scheme to put up Margaret Hodge as a stalking horse candidate – Corbyn attacked the "golden media circle" for constantly focussing on the leadership of party rather than the problems facing Britain.
"[Voters] are talking about housing, they're talking about poverty, they're talking about NHS cuts, they are talking about zero-hours contracts, they are talking about low wages, they are talking about a crisis of expectation for young people.
"It's time, quite honestly, that many in the golden circle of the media establishment actually got out a bit and listened to what people are saying."
Corbyn is under pressure over his handling of the anti-Semitism row, which he said was being "dealt with", and fears of heavy losses in elections in Scotland, Wales and England's local authorities – although Sadiq Khan continues to look well-placed to win the mayoralty London. Academics have said Labour could lose 150 or 170 council seats.
Several backbenchers have called, however, for Labour to post heavy gains with former leadership contender Liz Kendall saying last month the party must gain more than 400 seats as the Tories tear themselves apart over the EU referendum and face the fall-out from another chaotic Budget.
Michael Dugher, a former shadow Cabinet minister, accused Jon Trickett of "getting his excuses in early" when the party's election co-ordinator used a LabourList article to argue "we should be looking for Labour to advance on the 2015 election results, where we finished almost seven per cent points behind the Conservatives". 
More from LabourList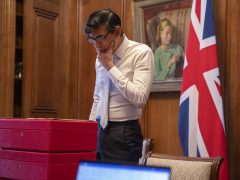 Daily email
The big headline today is a key announcement brought forward from Wednesday's Budget: another £5.9bn to help clear…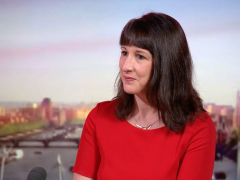 Video
The Andrew Marr Show Shadow Chancellor Rachel Reeves agreed that the government should now implement 'plan B' – i.e.…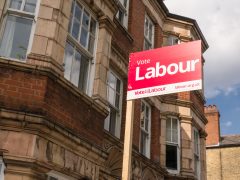 News
LabourList can today reveal Labour's parliamentary candidate selection process for the upcoming Old Bexley and Sidcup by-election. Sources…