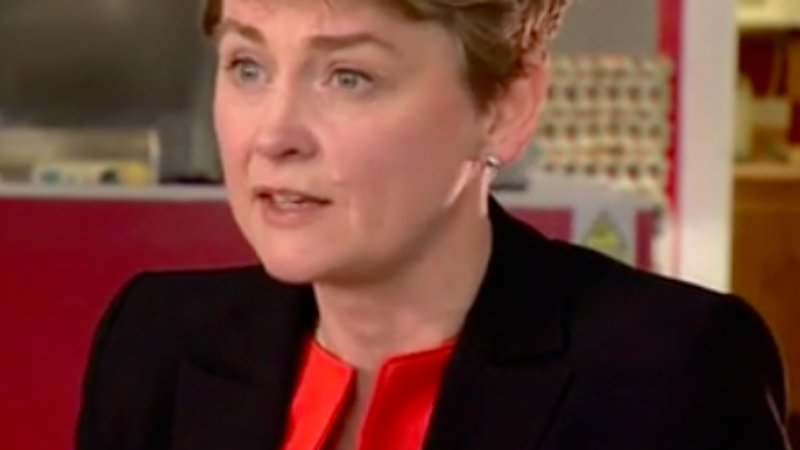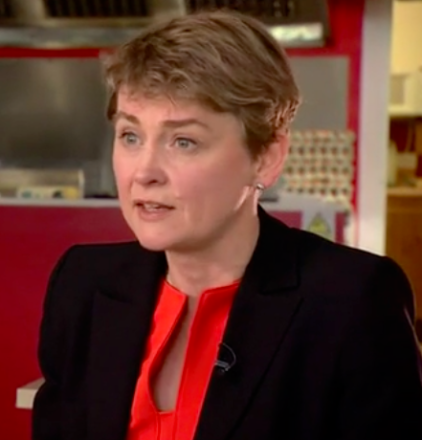 Senior Labour figures from across the party have rounded on an unapologetic George Osborne as he finally turned up to the Commons to defend his unravelling Budget.
Yvette Cooper, Chris Leslie and John McDonnell all attacked the Chancellor after a week of chaos over the now-abandoned plan to cut £4.4bn from disability support, which would have hit around 640,000 people.
They led the charge against Osborne amid confusion over the claim by Stephen Crabb, the new Work and Pensions Secretary, that the Government had "no further plans" for welfare cuts – even though ministers have not said how they will make up the money lost by the u-turn on disability cuts and are still persisting with a cap on welfare spending.
"Either he has ripped up his own welfare cap and ditched another big plank of his Budget in just a few days," said Cooper, a former Work and Pensions Secretary.
"Or he and the Work and Pensions Secretary have used the most awful weasel words in Parliament and there are still more welfare cuts to come. Either this is chaos or it is a con."
Leslie, the former shadow Chancellor, was one of many Labour MPs to press Osborne to apologise for trying to cut support for the disabled- "something that upset many hundreds of thousands of people across this country".
McDonnell, who replaced Leslie in September, again cast doubt over Osborne's fitness for 11 Downing Street – or Number 10.
"The behaviour of the Chancellor over the last 11 days calls into question his fitness for the office he now holds. I also believe that it certainly calls into question his fitness for any leading office in government. What we have seen is not the actions of a Chancellor, a senior Government Minister, but the grubby, incompetent manipulations of a political chancer."
He also highlighted Osborne's long-running disagreement with Iain Duncan Smith, who resigned from the Cabinet on Friday, saying the Budget furore meant the Chancellor "needed to find someone to blame".
"In one of the most despicable acts we have witnessed in recent political history, the Chancellor sent out his large team of spin doctors to try to lay the blame on the former Secretary of State for Work and Pensions. That was a disgraceful act of betrayal of one of the Chancellor's own Cabinet colleagues to save his own skin and his leadership hopes."
Amid rowdy scenes in the Chamber, Osborne was supported by a series of Tory backbenchers who chipped in to defend the record of the Government. Osborne struck a defiant note and refused to apologise for the chaos over the plan to cut the level of Personal Independence Payments (PIPs).
"We are proud that this Government are providing more support to the most disabled people," Osborne said.
"It was very clear that while the reforms proposed to personal independence payments two weeks ago drew on the work of an independent review, they did not command support. We have listened, and they will not go ahead. Even if they had, this Government are spending more on disabled people than the previous Labour Government ever did."
More from LabourList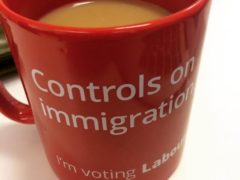 Comment
All the noise coming from Labour around immigration over the last few weeks has revealed an essential truth…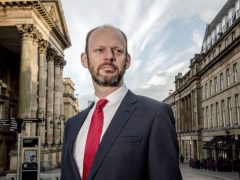 Comment
Jamie Driscoll has said he has received "literally thousands of messages of support" following the decision to exclude…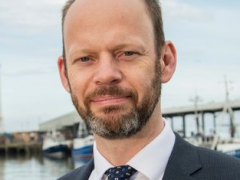 Daily email
Parliament returns from Whitsun recess today and the House of Lords will be discussing the government's illegal migration…