It will represent the perfect Saturday for political junkies – and something rather more bleak for any of their family members who don't follow the fortunes of the Labour Party.
Tomorrow the Fabian Society's summer conference goes up against John McDonnell's State of the Economy event. The two left-of-centre jamborees each kick off on Saturday morning in central London.
Gordon Brown is the headline speaker when the Fabians meet at TUC Congress Centre while, just a few miles south-west at Imperial College – when you look at a map it's a swing to the left – Jeremy Corbyn joins McDonnell's key advisors gather to share ideas on generating more widespread prosperity.
Labour activists will be spoilt for choice.
Brown, who last week made a big speech on the EU's importance to jobs and the environment, will return to the referendum tomorrow with another appeal to voters to consider their economic prospects if Britain voted to leave the bloc.
He will be joined by a range of former Labour ministers and current shadow Cabinet members including Yvette Cooper, Margaret Hodge, Liz Kendall, Angela Eagle and Owen Smith. There will also be an appearance from Sir Vince Cable, the former Business Secretary, who served as a Labour councillor in Glasgow in the 1970s.
Meanwhile Corbyn and McDonnell will tie the "new economics" to the pursuit of social justice amid changes in technology and the labour market. Also due to appear at the event are a series of heavyweight economists inducing Ha-Joon Chang, Anastasia Nesvetailova and Jonathan Portes.
The two events could not have a more different pedigree – but both look likely to be extremely popular with Labour activists.
The long history of the Fabians, founded in 1884 and pre-dating even the Labour Party, means they are part of the furniture of the centre-left.
McDonnell and Corbyn have, by contrast, only been at the top of the party for eight months – but they have already presided over huge changes in policy, personnel and practices.
And if, after attending one or both of these major conferences, Labour activists find their appetites still not sated, then they can head home knowing that another economic heavyweight is currently penning a new chapter in Labour's history: yes, Ed Balls' memoir is being published in September.
More from LabourList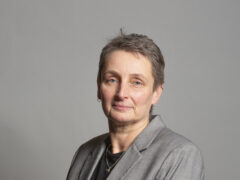 News
Kate Osborne, the left-wing Labour MP for Jarrow first elected in 2019, has revealed that she was issued…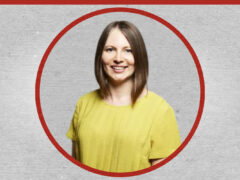 Comment
Leader's report The pre-conference leader's report is traditionally brief. Keir spent the summer on visits around the country.…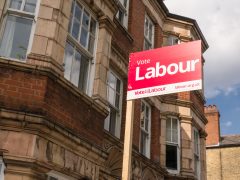 News
Labour's ruling national executive committee (NEC) has passed the rule changes that were legally mandated by the Equality…