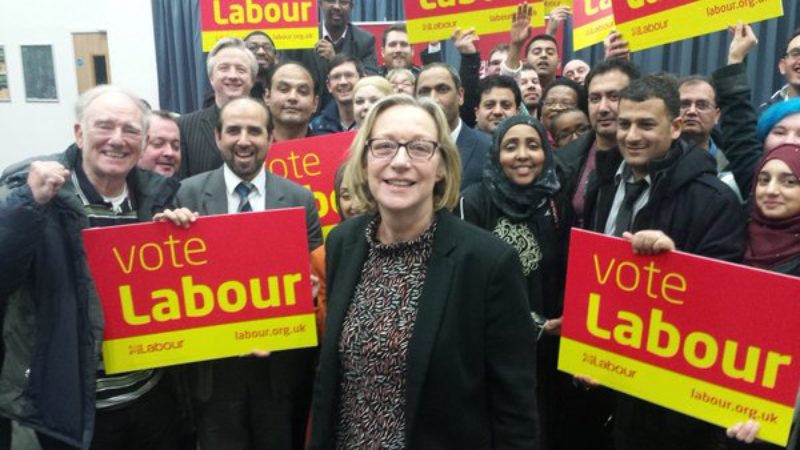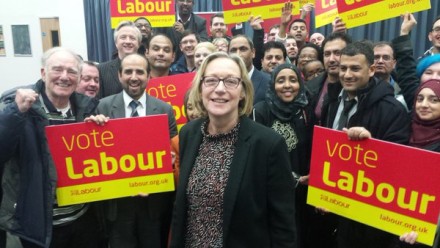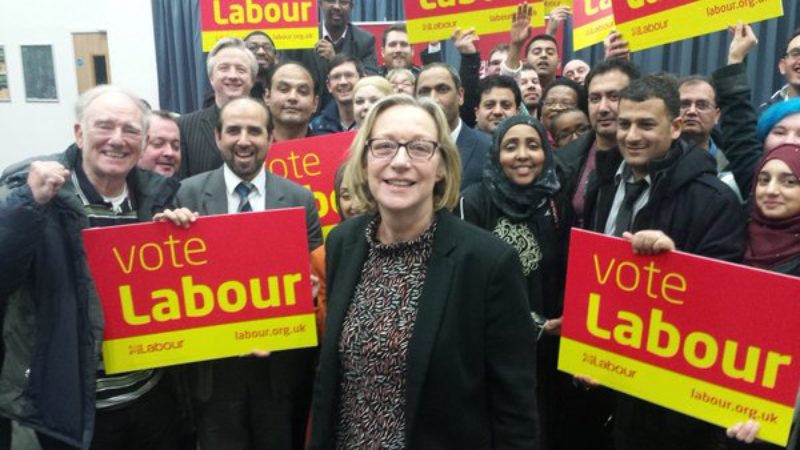 Labour have held two crucial Parliamentary seats in what new MP Gill Furniss described as "emphatic message" to David Cameron's "uncaring government".
Furniss won the Sheffield Brightside and Hillsborough seat in last night's by-election. She won 14,097 votes, or 66.5 per cent of the overall share – a jump from the 56.6 per cent Labour achieved in 2015.
After winning, Furniss said people have "had enough" of the Conservative Government.
"Tonight the people of Sheffield Brightside and Hillsborough have sent David Cameron an emphatic message: Mr Cameron we have had enough of your uncaring government. We have had enough of your Tory government's unfair cuts which have hit communities like ours in Sheffield so much more than affluent areas."
UKIP came second, with 4,497 votes. They have maintained a similar share of the vote – 21.2 per cent – a small dip from 22.1 per cent last year.
Furniss was the wife of the late Harry Harpham, who previously held the seat. He died in February.
In Wales, Chris Elmore has held Ogmore constituency with a very small increase in share of the vote. He delivered a win with 54.2 per cent of votes cast, up from 52.9 per cent in 2015.
UKIP have seen a marginal improvement, up from 15.4 per cent of the vote to 16.7 per cent.
Huw Irranca-Davies vacated the seat to run in the Welsh Assembly, where he has won for Labour in the same Ogmore seat. Elsewhere in Wales, Labour have lost their Rhondda seat to Leanne Wood, leader of Plaid Cymru.
Here are the full results for both elections:
Sheffield Brightside and Hillsborough
Gill Furniss, Labour: 14,087/21186
Christine Kubo, Green: 938
Stevie Mannion, Yorkshire First: 349
Shaffaq Mohammed, Lib Dems: 1,385
Ogmore
Chris Elmore, Labour: 12,383
Glenda Davies, UKIP: 3,808
Abi Thomas, Plaid Cymru: 3,683
Alex Williams, Conservatives: 2,956
More from LabourList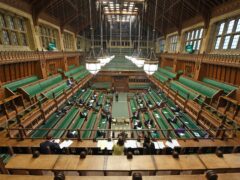 News
An amendment to the domestic abuse bill that would have introduced a register of serial perpetrators has been…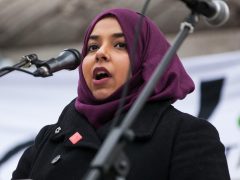 Comment
The 'no recourse to public funds' condition imposed on those subject to immigration control means that migrant victims…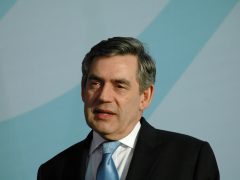 News
Gordon Brown has joined more than 170 other former heads of state and government and Nobel laureates in…