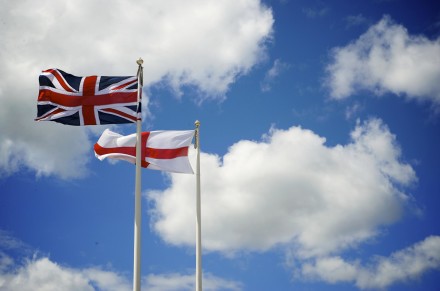 The Labour Party is already in power up and down the land: not in Westminster, but in local councils across the UK, in city mayoralties, and in Wales. Much of the mainstream media coverage of the elections held on May 5th may have reduced them to the status of a national poll ahead of a General Election in four years' time, or, more reductively still, merely a poll on the fortunes of Labour's leader, but each of the elections held that day mattered in its own right. Who runs our local authorities is important.
Labour councils can and do change the face of their communities for the better, even while we are in Opposition in Parliament. Labour councillors are trusted with and responsible for budgets, people and resources that we opposition MPs lack. However, while a more equal distribution of power throughout the land is a progressive end, I do not subscribe to the view that Parliament need then tend to irrelevance.
Here in Westminster, when we Opposition MPs actually oppose the Government's many regressive policies, rather than squabbling among ourselves, we win the sort of u-turns and climb-downs that we have seen of late on cuts to both the police and to personal independence payments and on the forced academisation of the nation's primary schools. We need to get back into government, absolutely, but, in the meantime – and to make that more likely – we need to train our fire on the Conservative Government and make our seats in Parliament count.
Even in parts of the country where the Labour Party is not in elected office locally, we can be a force for good. We must be in the business not just of representative politics but of participatory politics too, doing politics with people, not just for them.
We can help communities organise to change the places around them for the better. That way, we can be powerful even when we're not formally in power. Otherwise, if we can't help people to change their street, why should they believe that if they vote for us then we can change the world?
For Labour, empowering the communities in which our roots run deep demands genuine devolution. It only stands to empower communities though if powers passed down have the relevant purse-strings attached. Otherwise, as is the danger with the current Tory version, devolution just becomes cover for cuts. But where power, money and responsibility are devolved together to a meaningful local geography, with its own particular markets in, say, housing and jobs, they can be used in a much more tailored and effective way than one-size- fits-all national processes allow.
Devolution, however, is pointless (or worse) if it is then followed by a slew of central government diktats overriding new-found freedoms, or if all that is really passed down is an axe.
A Labour agenda for devolution, putting us on the front foot in this debate, must make a compelling case for subsidiarity that speaks to ordinary people in places like Oldham. It needs to address the legitimate concerns that some colleagues have about 'postcode lotteries', whilst recognising that in many ways they already exist. It needs to reach beyond major cities into the other settlements in an area, addressing inequalities within regions as well as between them. It must be predicated on democratic debate, rather than deals cooked up behind closed doors by a chosen few. It must not look simply to replace irresponsive bureaucracy in Whitehall with the same inflexibility only closer to home at the Town Hall. It needs to give local people a real say in the way their services are run, and not just through the ballot box once every four years. People need to feel ownership of it for it to work: it mustn't feel like a fait accompli foisted upon them, nor an empty branding exercise.
Done right, devolution can move people. Sure, voters are unlikely to get excited by talk of administrative architecture, but they can be galvanised by the prospect of seizing control over the circumstances of their own lives and the lives of their community from a Westminster bubble that too often feels distant and out of touch.
So, we have to present devolution not in the arid language of the machinery of government but in terms that resonate with ordinary people, focusing on what it means for bread-and- butter issues like education, jobs and health. If we can develop an optimistic narrative, full of positive examples of what devolution in action can help us to achieve, it needn't be the dry subject of wonkish debate. Instead, it can appeal to, among others, millions of working class voters who don't see many people like them in parliament these days, even in our party, and who think, rightly, that if they were trusted to run their own affairs a little more, they could employ their common sense for the common good.
Tory-flavoured devolution is at best fragmented and confused. The government seems relaxed about devolving prisons while at the same time stripping councils of power over local schools. Labour must now frame its own devolution pitch and appoint a shadow minister to oversee it in real time, to get ahead of this curve and to set out our offer to England. Step forward the shadow Minister for England. Though the post doesn't yet exist, the need for it certainly does.
Jim McMahon is the Labour and Co-operative MP for Oldham West and Royton. He will be delivering a lecture on devolution at the Fabian Society Summer Conference in London tomorrow.
More from LabourList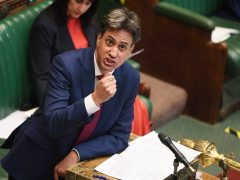 News
Ed Miliband has accused the Conservative leadership candidates of "infighting" and being "more focused on playing politics" than…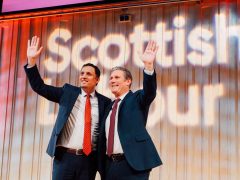 News
Labour could win back half the seats the opposition party once held in Scotland at the next general…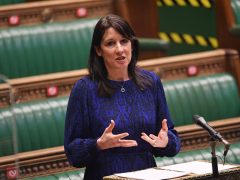 News
Labour's Rachel Reeves has said that rising inflation is leaving families "worried sick about making ends meet" after…