Labour MPs will be given a free vote on the renewal of Trident according to Len McCluskey, leader of Unite.
Jeremy Corbyn will allow MPs to vote with their consciences over the issue which has split the Parliamentary Labour Party, according to the General Secretary of the UK's largest trade union.
However, McCluskey urged the Labour leader to be "clearer about it" when he gave an interview to The Guardian.
"What I'm expecting to happen, and what I am told will happen, and I think Jeremy should announce this and be clearer about it, is that Labour MPs will be given a free vote. So that's the end of any division, people will be able to vote in accordance with their passion. That will mean that the Trident replacement submarine and their successor submarines will go through comfortably in parliament."
There is a strong majority in favour of Trident renewal in the House of Commons.
Corbyn highlighted his opposition to the weapons system during his summer leadership campaign, based on a lifetime of campaigning for nuclear disarmament.
Unite backed Corbyn for the Labour leadership over the summer and spoke out recently against Labour MPs manoeuvring against the Islington MP in order to challenge his leadership.
Unite is the Labour Party's biggest financial backer and represents many workers in the defence sector. McCluskey has said previously the union will stand against any policy which leaves Unite members left "on the scrapheap".
Earlier this year, Emily Thornberry, who was appointed by Corbyn as shadow Defence Secretary, led a meeting of the PLP over scrapping the nuclear deterrent which was described as "risible" and "cringeworthy". Her Defence and Security Review, which will feed into Labour policy at Conference this year, closed on Friday – though the rival unofficial review from pro-Trident MP John Woodcock is gaining traction.
Shadow Foreign Secretary Hilary Benn has previously spoken out against unilateral disarmament, saying that axing Trident will not prevent other nuclear nations from developing their weapons systems.
More from LabourList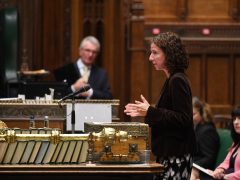 Comment
Labour is not going to oppose the personal allowances freeze in Rishi Sunak's Budget. The Chancellor has announced…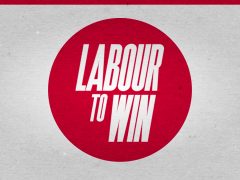 News
Labour to Win, the umbrella group comprising Progress and Labour First, has newly unveiled its slates of candidates…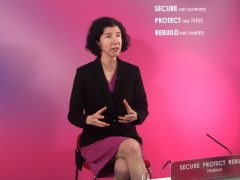 News
Labour's Anneliese Dodds has used a Fabian Society event appearance about this week's Budget to warn that the…