In government and in opposition, Labour's purpose is equality. No-one with a membership card doubts that building a more equal society is what should be our guiding principle.
But we should be honest that our party can be guilty of not practising what it preaches when it comes to our internal structures and cultures. If you speak to any member who is a woman, BAME, LGBT, disabled, working class, or young, you're likely to find a shared frustration and disappointment at the barriers which stop them getting involved.
I've been encouraging members to fill out a survey to share their experiences, and the party these experiences reflects is unresponsive at best, and intimidating at worst.
First, I wanted to know why people joined the Labour Party. Nearly half (43 per cent) said they were angry at inequality, followed by 39 per cent who wanted to help beat the Tories. They want to build a society where background, wealth, class, gender, sexuality, race, or disability doesn't hold you back. These are members who expect to join a party that shares that belief but in reality they end up finding one which too often doesn't practice what it preaches.
I asked how easy it was to get involved in the party as a new member, on a scale of one to 10. The average score was five. Nearly a fifth of respondents scored 1/10 – that it was not easy at all to get involved. It's shocking how they view the party: one comment said, "it's just a club of people that know each other", while another wrote that they "know candidates who had to re-mortgage their home to compete in the internal election". The words "too cliquey" appeared in almost a third of comments.
As a young woman I've seen what this culture looks like: too many unwelcoming meetings, not being invited to social events, even bullying and harassment. If a new member's first impression of a party is bad, they're probably not going to come back and they're certainly not going to stand for election.
That's bad for them, bad for our politics, and bad for Labour.
One respondent wrote: "I am losing the enthusiasm I had when I joined the party during 2015…frustrated I cannot join in campaigning".
Faced with a Conservative Government that is determined to restrict trade unions and redraw constituency boundaries in their favour, Labour cannot afford to lose members in this way.
Our candidates are less diverse because the cost, length, and culture, of selections is off-putting, members aren't given a meaningful say in policy, and meetings are inaccessible or completely lacking in energy. I'm standing as a candidate for NEC for these reasons – because for our party to be the true party of equality our members cannot be held back.
The Labour Party can and should be doing so much more to make sure our members have an equal footing, so that we reflect the society we all want to build.
Bex Bailey is a candidate for Labour's NEC.
More from LabourList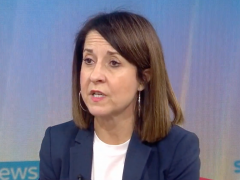 Daily email
Workers vs shirkers, drivers vs eco-zealots Fresh from dusting off their spades to dig out battle lines over…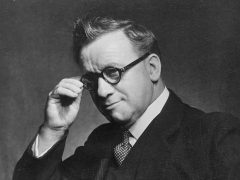 Comment
Imagine waiting for a bus at Marble Arch on a hot summer evening in London in 1921. There…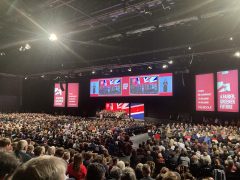 Columnist
The Labour Party's annual conference is the one of the biggest political events in Europe. It is Labour's…