Major New Labour figures are throwing their weight behind the campaign to keep Britain in the EU, with a series of major interventions – including a possible return for Tony Blair.
Former Chancellor Alistair Darling has warned that a vote to leave the EU could cost the UK £250 billion in lost trade, while Peter Mandelson has hit out at the anti-immigration rhetoric of the Out campaign.
Darling said that pulling out of the single market would introduce greater trade barriers, and that there was no feasible agreement that would be able to give Britain the level of free trade it currently enjoys.
"Those wanting to leave the EU want to pull Britain out of the single market, which would mean introducing tariffs and barriers to our trade and putting billions of vital trade at risk," Darling said. "There is no trading arrangement outside the EU that gives us the free trade we rely on today. Leaving would put jobs, low prices and financial security at risk."
Lord Mandelson has used an article in today's Guardian to accuse Outers of running a campaign that is "a disturbing echo of UKIP".
But the New Labour architect said that the focus on immigration simply shows that the Leave campaign has nothing of substance to say about economic benefits of Brexit.
"In a disturbing echo of UKIP's last party political broadcast, which told numerous untruths about Turkey, Gove asserted that 77 million Turkish Muslim citizens would soon be using the NHS, and Albanian criminals were about to flood Britain," Mandelson wrote.
"From Johnson questioning President Obama's "part-Kenyan ancestry" to EU migrants being blamed for the problems in everything from British schools to our health service to our prisons, every recent Vote Leave intervention has had immigration at its heart.
"Should we be disappointed by this change in tone? Yes. Should we be worried? No."
Mandelson added: "Swallowing the nasty Ukip strategy wholesale may energise the rightwing base of the leave campaign but I cannot see it being enough to persuade more than half of the voting public to take a leap in the dark in quitting the EU. People want to know what will happen to their jobs, their pay packets and their weekly shopping bill more than they want to hear abusive rhetoric and nationalistic myths."
New reports suggest that Tony Blair will also enter the referendum campaign, by helping to organise an endorsement for Remain from former US President Bill Clinton.
A Stronger In source recently told LabourList that the campaign would be happy to work with any major political figure backing a Remain vote, including Tony Blair. However, given the former Prime Minister's divisive reputation, rumours suggest that the campaign are trying to limit his involvement, and see getting him to secure an intervention from Clinton as the most useful contribution.
Gordon Brown recently made a low-profile entrance into the campaign, and is expected to make a bigger intervention when he makes a keynote speech on the subject at the Fabian Society conference laster this month.
More from LabourList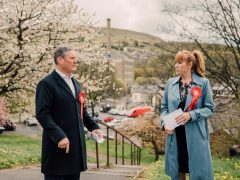 Daily email
Tony Blair and Peter Mandelson are taking to the airwaves and print to publicly offer their analyses of Labour's…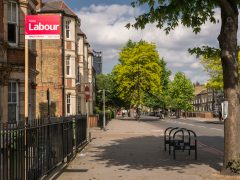 Comment
In our daily emails around the May 6th elections, we invited readers to share their thoughts on the…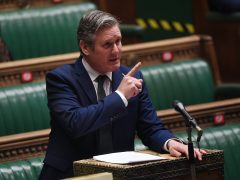 News
Keir Starmer has told the government that the Queen's Speech delivered today "merely papers over the cracks with…