Gathering large numbers of political people in the same room can be a dangerous game. There is the risk of groupthink, of introspection and of losing sight of the outside world. I'm sure we all know the story of Michael Foot refusing to believe the polls because of the thousands of people who cheered his speeches.
But there is one event in the political calendar that stands in defiance of this trend. Progress conference has always been marked by its relentless focus on the world beyond the conference hall. It's an event at which hard truths are not ducked, but confronted and the audience is invited interrogate their beliefs rather than simply having them reinforced by a political echo chamber.
The timing, falling just after May elections, means that it is often the first comprehensive look at Labour's electoral performance, with pollsters invited to give a no-holds-barred assessment of the results. In recent years this has been a depressing, but necessary, process. After all, sanitising the truth is little use to anyone in the long run.
It is perhaps this focus that has contributed to the caricature of Progress as an organisation devoted to the cult of electability. But this is not how I think of it. For me, one of the best things about Progress is that it has always recognised that politics is about means as well as ends and that power is a precondition for political principle, not an optional extra.
Last year the conference hosted the first hustings of the leadership contest and there was a really brutal and honest debate about why we lost and what we had to do to move forwards. It is a debate that still needs to be had as we approach today's conference. Social democracy is in retreat across the world, and there are both immediate challenges to be confronted and deeper currents that must be navigated if Labour is to be in the vanguard of a centre-left revival.
Today, voices from across the party will be giving their take on everything from the EU referendum to how Labour can best speak for everyone in a multi nation democracy, taking in the place of women in the party and the local election results along the way. The sheer range of speakers from across the political spectrum is a testament to Progress' commitment to debate and discussion rather than intellectual rigidity.
Progress may be an internal Labour organisation, but its conference is an annual invitation for the party to face outwards to the country we aspire to govern and the people we seek to represent. A lot has changed in politics in the last year, but some things remain the same. If you want straight talking, honest politics Progress conference is the only show in town.
Alison McGovern MP is chair of Progress
More from LabourList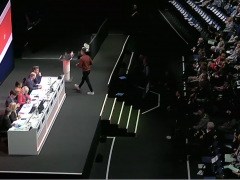 News
Labour passed a number of constitutional amendments, known as rule changes, at its party conference this year. We…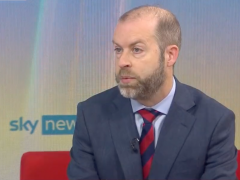 Video
Jonathan Reynolds has denounced the government's economic policy as "unsustainable, dangerous, reckless and a gamble with people's futures"…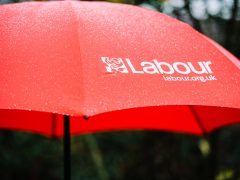 Daily email
YouGov published explosive findings last night. According to the pollster, Labour has a 33-point lead over the Conservatives – which…