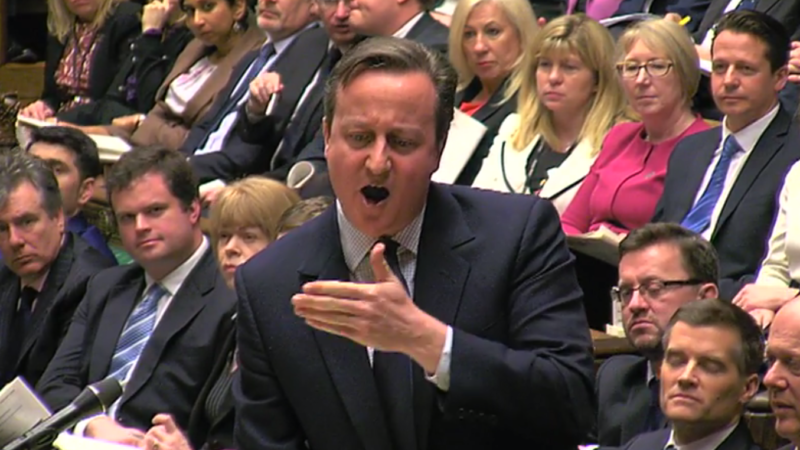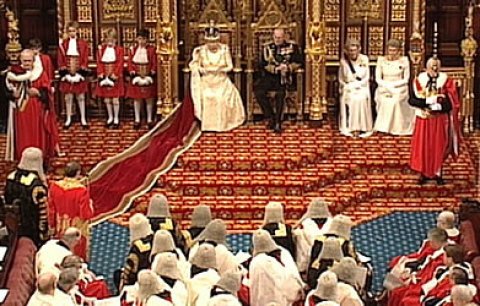 For a Labour member watching yesterday's Queen's Speech, there were so many ironies it's hard to know where to begin.
Her Majesty announced that the government will legislate for driverless cars and space ports – after arriving in a horse-drawn carriage. There was talk of fighting deprivation and even a commitment to introduce "legislation to tackle some of the deepest social problems in society" in a room full of barons and countesses dressed in ermine and tiaras – even the door handles on the royal coach were decorated with 24 diamonds and 130 sapphires.
And here's the biggest irony about yesterday's Queen's Speech: warm words but less support.
Oh yes, it was pretending to be a One Nation Speech. It was all dressed up as such. A candyfloss speech.  All air and sugar whipped up with just a hint of pink in an attempt to make us all believe that compassionate conservatism is back.  But you can make as many declarations about motherhood and apple pie as you want, if you don't back up your warm words with real support then you are raising people's hopes without any expectation of meeting them. There's a word for that – cruelty. 
So of course we agree that adoption should be smoother. The statistics around children in care are terribly depressing.  Too many grow up at further risk of physical and sexual abuse. Too many girls in care end up as teenage mothers, all too often condemning themselves to a curtailed school career and a life on benefits.  There are still too many children seeking a home every year. Of course we want to help turn those lives around.
But just look at what has happened to local authority budgets up and down the land. Look especially at the finances of local authorities with the highest levels of deprivation and the most children at risk. Warm words are no replacement for real support. 
You can repeat that across every area of the Queen's Speech. You simply can't deliver a fairer, better society if you have cut public support down to the bone, especially in the poorest communities. We can applaud every attempt to sound progressive, but good intentions are undermined by the harsh realities of Osborne's budgets. 
The same is true for the government's new announcements on prisons.  Yes, we support reform. Last year 100 prisoners took their own life – the highest number in 17 years. And worst of all, the rate of reoffending is at an all-time high. The Government's answer seems to be mindlessly ideological.  They have only just backed down on forcing every school in England to be an academy, and now they want to force through the academisation of all our prisons. If we really want people to escape a life of crime we need prisons to be a place of real educational opportunity. 
But the harsh facts are that the justice budget has been cut by a third since 2010. A large chunk of that cut has fallen on the prison service, which is overstretched and under-resourced.  There are now 7,000 fewer prison officers – but more than 85,000 prisoners.
The Government can tell us they want to tackle some of the deepest social problems in society till they're blue in the face, but when they've pared public services to the bone, when they've inflicted the toughest cuts on the poorest communities and when they've systematically undermined the very concept of public service, the warm words of the Queen's speech are nothing but sugar coating for a cyanide pill.
Chris Bryant MP is Shadow Leader of the House
More from LabourList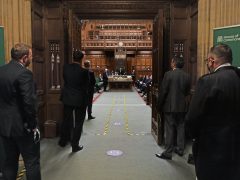 News
Tory MPs abstained on a motion put forward by Labour today against government plans that the opposition party…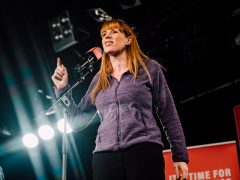 News
Angela Rayner has demanded that the Conservative Party apologise after Labour's lawyers wrote to the director of public…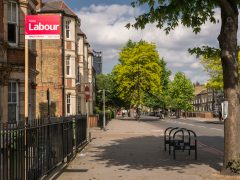 Comment
Labour is meant to be the party of the people. Rather than relying on a favourable hearing in…