This government has just put its priorities on the line again, and shown that it has no time for young people's futures. It is failed and unfair and nothing could have more clearly indicated their priorities than the barely-hidden plan today to raise student tuition fees once again.  
The Queen's Speech yesterday was delivered on the back drop of a Tory Government divided over Europe, trying to present to the country a veneer of 'compassionate conservatism'. But read a little deeper than the headlines on prison reform and adoption and you see that this speech is far from compassionate. 
Buried within The Speech is the Higher Education and Research Bill summary which says, "It will include […] form of university funding that will link funding for universities to the quality of teaching rather than student numbers."  
We've heard talk of reform of university funding before, and that was 5 years ago, when the last government tripled tuition fees. So is this what is happening again?
Ahead of the Queen's speech it was briefed that the Minister for Universities and Science, Jo Johnson, would ensure that universities will be able to raise fees above £9,000 a year from Autumn 2017. So yet again, the government is intent on making the lives of the current young generation even harder. Harder to find jobs, harder to rent or buy homes and now, university students will be lumbered with around £50,000 of debt when they graduate.
The government claims this is all in the interest of improving standards of education but it will do nothing to improve the lives of thousands of people stuck with a lifetime of debt, purely for wanting to improve themselves and society through education.
That is why, as Chair of Young Labour, I am delighted that Labour have launched a campaign highlighting the cost to students and fighting the government proposals. You can sign the petition here at www.thetorypricetag.com 
Jeremy Corbyn told MPs in the House of Commons that the government will get no support from our benches for a rise in fees. Labour is the last defence for young people who want to access the higher education that is demanded from young workers in so many industries these days.
Labour is a movement and we stand for the best deal for the next generation. We must use our capacity to mobilise in order to stop this latest attempt to saddle thousands with a lifetime of debt. 
So today we are asking every Labour member to prepare to campaign against the government's plans. 
And we need your help one other way. Students can join Labour for £1. If you are a student and not a Labour member, now is the time to join. If you have friends and family who are students, or who want to be, please encourage them to join us and join the growing opposition. 
Caroline Hill is Chair of Young Labour
More from LabourList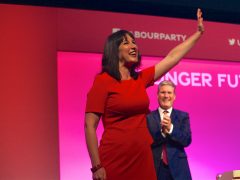 Comment
The Conservative leadership contest has shown the Tories' traditionally reckless and dishonest approach to the public finances. It…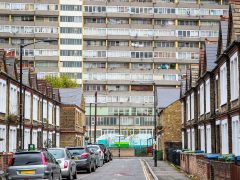 Comment
Whilst there has been much talk about the 'cost-of-living crisis' one of its key components, rent, has yet…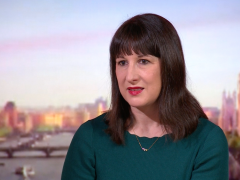 News
Rachel Reeves has warned that "people are worried sick about how they'll pay their bills and do their…