In ten days' time Britain makes the biggest decision of a generation. Here is LabourList's guide to what is happening in the countdown to June 23.

Quote of the Day
"They sound as if they mourn for the bygone age in which Britain gained influence through military strength and Empire", said Hilary Benn of the Out campaign. "In the second half of the 20th century, we came to realise that it was far better and far more effective to be a global power that achieved its goals through co-operation rather than conquest."
Forecasts
The polls seem too close to call with different surveys producing a varying results. An Opinium poll for The Observer showed 44 percent supporting Remain and 42 percent picking Leave. However another poll, by YouGov poll for The Sunday Times, put the Outers on 43 per cent, a single point ahead of the In campaign.
Message of the Day
Membership of the EU can help generate 500,000 jobs in Britain over the next decade at the same time as delivering cuts in fuel bills and making renewable energy more efficient, Gordon Brown says today. The bloc can also be used to tackle tax avoidance, protect workers' rights and support intelligence-sharing to combat terrorism and people smuggling, the former prime minister added.
Tory watch
Michael Gove, the Justice Secretary and Leave campaigner, said he can live with the prospect of being sacked from the Cabinet by his friend David Cameron if Britain vote to Remain. "I don't mind if my Cabinet career is over," Gove told the BBC's Good Morning Scotland.
More from LabourList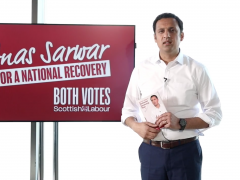 News
Scottish Labour leader Anas Sarwar has warned the 'Progressive Britain' conference today that his party's performance on May…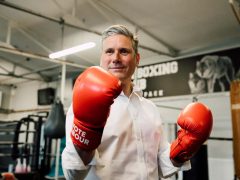 News
Keir Starmer has declared that Labour must "change our party to change Britain" and made the case that…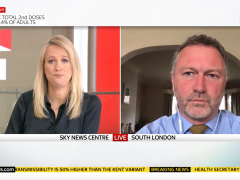 Video
Sophy Ridge on Sunday Shadow Communities and Local Government Secretary Steve Reed backed the easing of Covid restrictions…