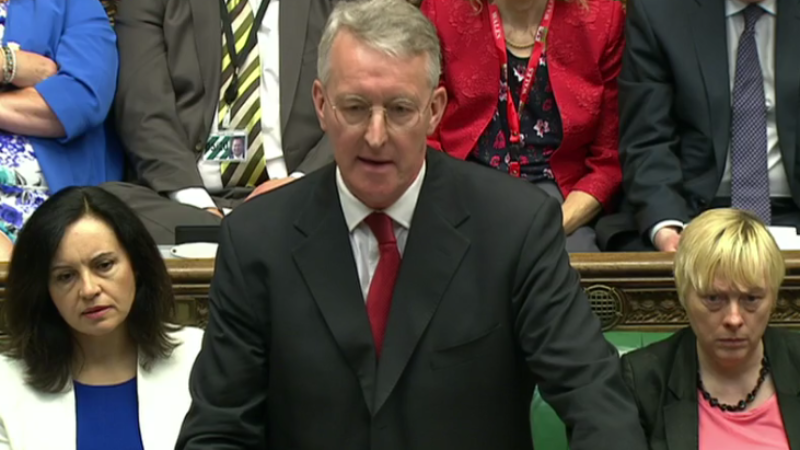 Hilary Benn has been sacked from the shadow cabinet, following reports that he has been sounding out his frontbench colleagues over attempts to remove Jeremy Corbyn.
Sources say the Labour leader has "lost confidence" in his Shadow Foreign Secretary. This comes after The Observer reported that Benn had been ringing other shadow cabinet ministers to ask if he should call on Corbyn to resign, and if they would stand down with him if the leader refused.
This could be a major spark in the attempt to oust Corbyn. A motion of no confidence has been put forward for Monday's Parliamentary Labour Party meeting, with plotters hoping for a secret ballot on his leadership for Tuesday, with the vote likely to run between 9am and 5pm.
It is as yet unclear how much support Benn had gained within the shadow cabinet for his moves against Corbyn, but his sacking is likely to accelerate events. The Observer claims that an "overwhelming majority" of the shadow cabinet believe Corbyn should quit.
As my colleague Peter Edwards said yesterday, shadow cabinet support for Corbyn will make or break this putsch. If a leadership contest is triggered, Corbyn says he will stand again – and the likelihood currently is that he would emerge victorious.
The relationship between Benn and Corbyn has been particularly fraught since they took different positions on the vote to attack ISIS in Syria last December, although the two had previous on foreign policy differences: it is understood that Benn played a major role in convincing Corbyn to back a Remain vote in the EU referendum.
By Christmas, the relationship had broken down to such an extent that sources in the leader's office briefed they would sack Benn in the new year reshuffle. Benn stayed in place after protestations from other shadow ministers, but only after days of uncertainty over his position.
UPDATE 08.50: Hilary Benn will now be on The Andrew Marr Show this morning, replacing previous Labour guest John McDonnell.
Benn issued his own statement about his sacking early this morning, saying there is "widespread concern" among Labour MPs and the Shadow Cabinet about Corbyn's leadership – and there is "no confidence in our ability to win the next election… if Jeremy continues as leader".
The full statement can be read:
"It has now become clear that there is widespread concern among Labour MPs and in the Shadow Cabinet about Jeremy Corbyn's leadership of our Party.
"In particular, there is no confidence in our ability to win the next election, which may come sooner than expected, if Jeremy continues as Leader.
"At this critical time for our country, following the result of the EU referendum, we need strong an effective leadership of the Labour Party that is capable if winning public support so that we can stand up for the people of Britain.
"In a phone call to Jeremy, I told him that for these reasons I had lost confidence in his ability to lead the Party and he then dismissed me from the Shadow Cabinet.
"I thanked him for having given me the opportunity to serve him and the Party as Shadow Foreign Secretary."
More from LabourList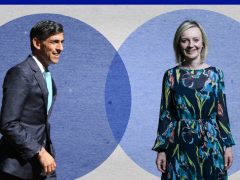 Comment
Rishi Sunak and Liz Truss have now gone head to head in six hustings with Tory members in…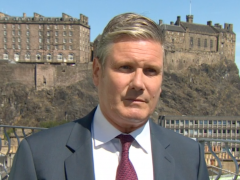 News
Keir Starmer has said that he will set out a "comprehensive set of proposals" to combat the cost-of-living…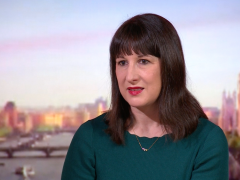 News
Rachel Reeves has urged the Tory leadership candidates to "stop playing to the gallery" and come up with…