Labour faces a crisis. Boundary changes and internal disputes are bad enough but the clearest challenge is surely the lack of belief in us as a movement by swathes of our traditional voters. At a time of huge political volatility – look at the demise of Lib Dems and the rise of the SNP – the last thing we can afford is the continuing discontent among our core voters that has been exposed in the referendum result.
The lack of connection with a large proportion of working people by the trade union movement, despite their achievements helping all workers, is an added problem we haven't faced for over a century. It is also clear that UKIP intends to portray themselves as the party of the workers, as indeed, incredibly, the Tories have attempted to.
How, then, do we address this huge, imminent problem?
It won't be easy. Far too many see us as a London-centric elite and not in the same world. That may be overblown but to people struggling to make ends meet lofty talk about the dignity of Labour means nothing. They need to believe we are not just feeling their pain but are prepared to do something about it. They need a Labour offer that addresses their individual needs and convinces them that we really are on their side.
Sure, it's right to condemn the Bedroom Tax, attack atrocious decisions around welfare reform and expose the Tory austerity agenda.
And it was right to put precious parliamentary time into halting fox hunting and promoting equal marriage. And while the renewal of Trident is hugely important it will not been seen as such by millions who have been misled by the rhetoric of the referendum. They are focussed on the grim here and now reality of life not the threat of thermonuclear war in the future and we need to focus on their needs not our internal wrangling.
But for the mass of working people – the ones in Farage's sights – we must develop a bold agenda based on making their day to day lives better. We might hate to admit it but Thatcher pushed the right buttons in offering working people the chance to buy their houses at half price. She appealed to their understandable self-interest and, while we may feel uncomfortable in our moral superiority in accepting that, I believe that, without a similar outlook, we will be outflanked by outrageous UKIP offers along with their racist nudge-nudge wink-wink approach.
And we have a problem. Our Leader is a man of principle who may well not want to consider self-interest but would rather promote the general interest. That's fine but we risk diluting our focus on those who really need us and, frankly, who we really need.
And on the other wing of our party are managerial technocrats who wouldn't want to "overpromise" because we would spook the markets. That attitude led our party stating three years before the last election that we would keep a one per cent pay limit on millions of public sector workers if we won in 2010. The race to the bottom is hardly going to get people to race to the ballot box.
Labour has a choice. We can make an offer that gives our people and others the belief that, yes, we still really do know what they are going through and are prepared to do something about it. And we need to use the collective power of the State to deliver as we did in 1945 and as we promised we would in 1906. We didn't allow worries about "how will we pay for it?" to obstruct building an NHS. We were a moral crusade to improve life for our people and we need to be again. If not we may well be swamped by a party with no qualms about immoral crusades to convince our people they are their saving grace.
I haven't outlined a policy shopping list but we need to be thinking of one. Again, we should focus on things that really matter to people.
Let's listen to those who have been conned into thinking their kids can't get into school, they can't get GP appointments, or there aren't enough houses because of immigration. Let's genuinely accept their concerns and address them by stopping austerity, increasing taxes on those who can pay more, and building houses, developing schools, and equipping our NHS for the 21st Century. Let's break with four decades of the dominant conventional wisdom of the monetarists and promote a programme addressing the modern needs of Britain.
It may well need a real New Deal – not the piecemeal ones seen in our policies in the late 90s – but a vision similar to that promoted in America in the 1930s. And that could be extended into a New Deal for Europe.
There is no greater lesson for Labour to learn from recent disasters than the reality that British people are up for change. If we are timid we will miss the opportunity to re-engage properly with our people and we could well be left behind forever as they look to others. We don't have time on our side. In all we do we need a real focus on basic needs and desires.
Delivering that for our people will bring them back to us, and it is long overdue.
More from LabourList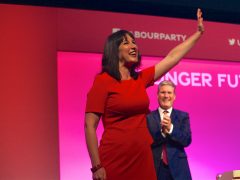 Comment
The Conservative leadership contest has shown the Tories' traditionally reckless and dishonest approach to the public finances. It…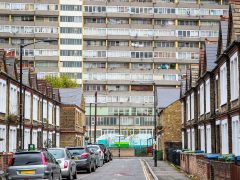 Comment
Whilst there has been much talk about the 'cost-of-living crisis' one of its key components, rent, has yet…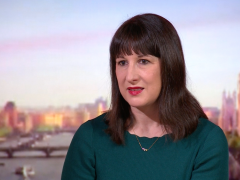 News
Rachel Reeves has warned that "people are worried sick about how they'll pay their bills and do their…