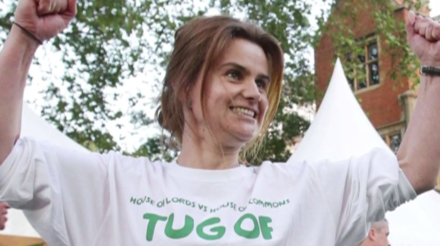 The husband of the late MP Jo Cox has vowed to press on with a project to "shift the debate" on migrants and refugees.
Brendan Cox, whose wife Jo was killed on Thursday, described his aim to sideline the "resurgent populist right" over one of the most intense political issues.
Cox, a former aid agency executive, argued that those people who are hostile to refugees are better organised and better able to tap into human emotions, particularly over economic insecurity, in a paper written several weeks ago and which he asked The Guardian to quote from.
He also criticised "clueless" politicians over the failure to respond effectively to public opinion.
"[Mainstream politicians] in most cases are clueless on how to deal with the public debate. Petrified by the rise of the populists they try to neuter them by taking their ground and aping their rhetoric. Far from closing down the debates, these steps legitimise their views, reinforce their frames and pull the debate further to the extremes (Sarkozy and the continuing rise of Front National is a case in point)."
Cox, who has spoken to refugees, campaigners and politicians across Europe in recent months, warns that governments risk focussing on the wrong issues. He also went on to indicate that the approach of British ministers – who set an immigration target which they have failed to reach – had fuelled public anxiety over the issue.
"They obsess over numbers (to most people 10,000 sounds as scary as 100,000), when they should focus on reinforcing frames of fairness and order.
"The UK government policy is a masterclass in how to get the crisis wrong; set an unrealistic target, miss it, report on it quarterly and in doing so show a complete lack of control heightening concern and fanning the flames of resentment."
Cox ended his paper on an upbeat note, invoking the progress of the "battle for LGBT rights" and saying social changes mean the public debate on migration will become increasingly based on personal experience rather than abstract ideas.
"There is no reason we can't quickly shift the debate back to the mainstream and in doing so not only help refugees and migrants, but also help marginalise the resurgent populist right. To do so we need to readjust our efforts to reflect that power on this issue is with the people."
More from LabourList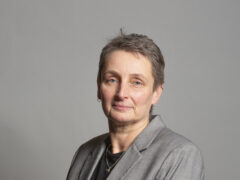 News
Kate Osborne, the left-wing Labour MP for Jarrow first elected in 2019, has revealed that she was issued…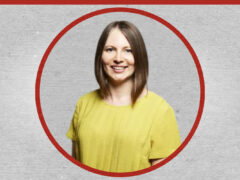 Comment
Leader's report The pre-conference leader's report is traditionally brief. Keir spent the summer on visits around the country.…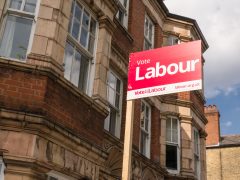 News
Labour's ruling national executive committee (NEC) has passed the rule changes that were legally mandated by the Equality…