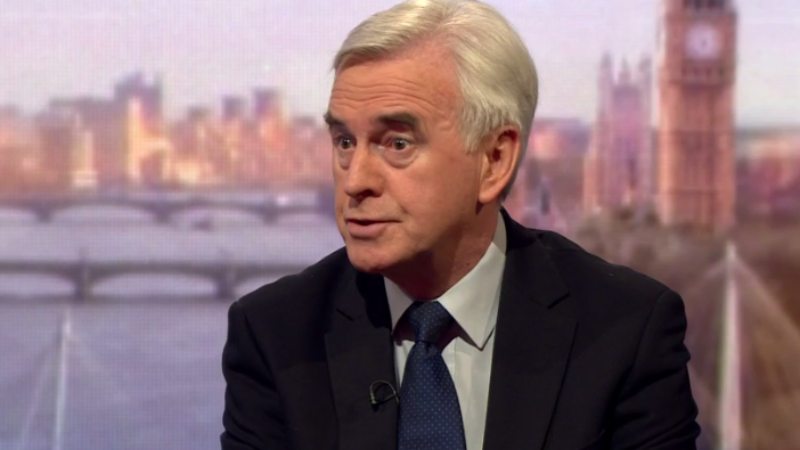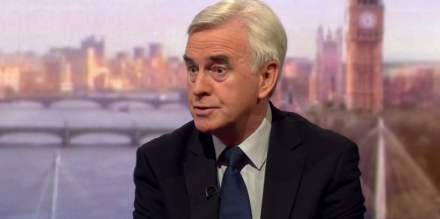 Amid two shadow cabinet resignations, John McDonnell has said Labour have a responsibility to the country, not to party squabbles. He has added that Jeremy Corbyn is going nowhere.
McDonnell, Shadow Chancellor and Corbyn ally, has been doing the rounds this morning, in an effort to pour water on attempts to remove Jeremy Corbyn as leader of the Labour Party.
Late last night Jeremy Corbyn sacked Hilary Benn as Shadow Foreign Secretary after rumours that Benn was contacting fellow MPs to get rid of Corbyn. Following this news, Heidi Alexander, Shadow Health Secretary and Gloria De Piero, Shadow Minister for Young People and Voter Registration, have both resigned. There are rumours that more could follow.
McDonnell has said that he is disappointed with these MPs and urged Labour to focus on the challenge ahead as opposed to descending into infighting. The Shadow Chancellor remained adamant that if there is another leadership contest that Corbyn would win. McDonnell often touted as a potential to replace Corbyn ruled out standing and confirmed that if it came to it Corbyn would seek re-election. None of the current MPs who have resigned from the shadow cabinet have named someone who they would like to replace Corbyn.
McDonnell said:
"Jeremy is not going anywhere, he was elected 9 months ago with the biggest mandate of any political leader in this country. The people who are sovereign in our party are the members and it's the members who elected Jeremy."
McDonnell said he believes Labour are on the path to winning the next general election if they work hard enough.
Diane Abbott, Shadow International Development Secretary, has also rallied to Corbyn's defence. Abbott said this was nothing to do with the referendum result and had been in the works for some time. She said:
I think there has been a group of MPs who have never reconciled themselves with last year's leadership election and it has never stopped.
They are the ones who are picking a fight with the membership and we will have to see how that goes. That doesn't exist in the Labour party rule back. If they want a new leader, they have to find a candidate and run for election.
But this idea that it is all to do with the Euro referendum, is not true.
More from LabourList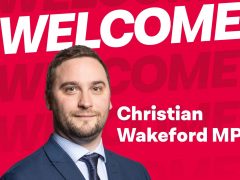 Comment
According to the biblical parable of the Prodigal Son, there is more rejoicing in heaven for one sinner…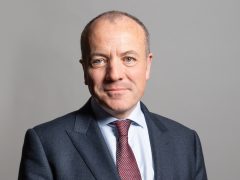 Comment
Cervical cancer is one of the most preventable forms of the disease, with the human papillomavirus (HPV) vaccination…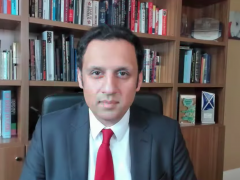 News
Anas Sarwar has said that he is not "principally against" Conservative politicians defecting to join the Labour Party…