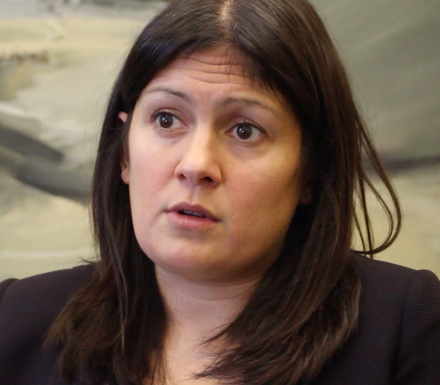 Angela Eagle, Lisa Nandy, Owen Smith and John Healey have resigned from the shadow Cabinet in the latest blow to Jeremy Corbyn.
Eagle, shadow Business Secretary, called on Corbyn to step down in favour of a leader "who can unite rather than divide the Labour Party".
It came on another day of turmoil for the Labour Party, in which the number of shadow Cabinet resignations reached 19 and a host of junior shadow ministers quit.
So far today:
Eagle, who also served as shadow First Secretary of State, quit and said on Twitter she was leaving after "nine months of trying to make it work".
John Healey resigned and told Corbyn he was "not prepared to accept the special responsibility" of serving as leader amid the Brexit crisis.
Nandy, shadow Energy Secretary, and Smith, shadow Work and Pensions Secretary, resigned saying Corbyn was unable to put together a "broad, inclusive Shadow Cabinet that draws on the best of our movement's left and right traditions". The pair called for Tom Watson to take over as caretaker leader.
Smith said the disagreements over the leadership risked splitting Labour. He told the BBC: "The collision between the people who're seeking to get rid of Jeremy Corbyn and the people who are trying to stick in there in Jeremy Corbyn's team risks breaking the Labour Party".
Nia Griffith quit as shadow Welsh Secretary alongside the entirety of her team.
Watson today met Corbyn and reportedly told him he has "no authority" among Labour MPs.
The number of resignations across the Labour frontbench reached 25.
The resignation letters landed on Corbyn just hours after he had unveiled a raft of shadow Cabinet appointments in a bid to steady the ship.
It was the departures of Eagle and Nandy, both consider possible future leadership candidates, that attracted most attention.
Eagle, who proved an impressive Commons performer when deputising for Corbyn at Prime Minister's Questions, today used her letter to Corbyn to set out her "devastation" at the result of the EU referendum.
"Too many of our supporters were taken in by right-wing arguments and I believe this happened, in part, because under your leadership the case to remain in the EU was made with half-hearted ambivalence rather than full-throated clarity.
"While I respect the decision of the electorate, it is the communities we were both elected to serve that have been severely let down. They will be the first to suffer the economic consequences of this decision. They now face the prospect of a much more right-wing Tory Prime Minister and an advancing threat from UKIP in our heartlands which must be vigorously countered."
She went on to say Labour needed a leader who could "hold the Tories to account, provide a genuine alternative, and who can convince the country that we understand their concerns and aspirations".
"We need a Leader who can heal the deep divisions in our country, stand up for our communities, and ultimately to keep our United Kingdom together.
"It is with the greatest of sadness that, after nine months of trying to make your leadership work and despite your considerable personal qualities, I have come to the conclusion you are not the right person to lead the Party we both love. You have lost the confidence of colleagues, and you have struggled to win the confidence of our voters and the wider public. And so in the interests of the people who so need a Labour Government, I believe it is time for you to stand aside."
Just minutes earlier Nandy and Smith had resigned and issued a damning joint statement and called for Watson to take over as interim leader.
"We have both been deeply distressed that this week of all weeks Labour has descended into infighting instead of looking outwards to the country," they wrote.
"We do not believe that this is a time for internal warfare. Following the referendum result we believe we in Labour have a unique responsibility to show collective leadership to help bring the country through these difficult times. It has become increasingly apparent in the last 48 hours that this is not a realistic prospect in the current circumstances.
"The lack of confidence in the leadership goes beyond the small group of MPs who have consistently opposed Jeremy since his election. It has become clear that he is unable to form a broad, inclusive Shadow Cabinet that draws on the best of our movement's left and right traditions. For that reason we have told Jeremy that whilst the party holds a leadership contest – which is now inevitable – we believe Tom Watson ought to take over as a caretaker leader to stabilise the party and to enable us to play a full part as the official opposition in one of the most difficult periods this country has ever faced."
For regular updates see the LabourList live blog
More from LabourList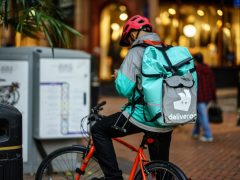 Comment
Recent minor poll leads have Labour supporters dreaming of a return to government. But if we really want…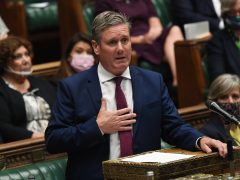 News
Keir Starmer has argued that government cuts to the criminal justice system have meant that "the drug problem…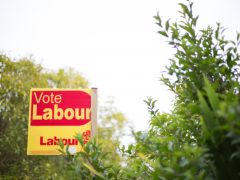 News
The latest internal polling from the Labour campaign in North Shropshire indicates that the Conservative lead in the…